By JACOB AJOM
A professional soccer league that would be privately run and populated by privately run clubs will soon debut in Lagos, and this is authoritative.
The chairman of Bridge FC Limited, Dickson Uti broke this news at the annual award ceremony of the club and its subsidiary, BRF Football Academy at the weekend in Lagos.
Reviewing activities of the club which campaigned in National League Division one last season, Uti said after evaluating their participation in Nigeria's second tier for two seasons, his board took the decision to withdraw from further participation in the league.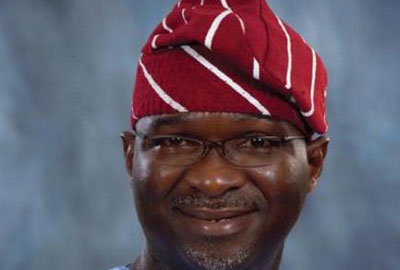 "We are a company with share holders. They are asking questions because we are not making any money. We have been running at a loss. So, this year we decided not to go ahead and register for the National League," Uti said.
Continuing, the club boss revealed that from February, a new soccer league will spring up in Lagos. "We are going to run a league of about ten professional club as no government owned club will be involved."
Chairman of the Lagos State Football Association and a member of the Interim Management Board of the Nigeria Premier League, Seyi Akinwunmi confirmed the development and said the Lagos League would provide the necessary alternative for Nigerian players. "It will be good for the players to have a choice." Various awards were announced for players of both Bridge FC and the BRF Football Academy.