Even before the official end to events of the 18th National Sports Festival tagged Eko 2012,Delta State could safely be considered as winners of the fiesta.
The state brought the largest contingent to the festival and did not leave any doubt that they meant business from the first day of competition.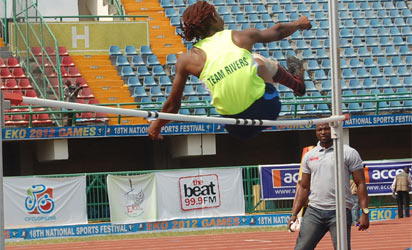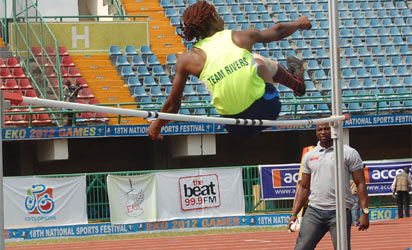 At the last count, Delta had secured an unassailable lead in the medals table, garnering a haul of 64 gold, 58 silver and 41 bronze medals.
The defending champions and last hosts,Rivers State which has been the main rival, throughout the festival are second in the medal table with 46 gold, 31 silver and 38 bronze medals.
Unless a miracle happens before the end of events tomorrow, host Lagos looks secured in the third place.
With a gap of about 10 gold medals separating Lagos from fourth placed Edo, it will be unthinkable for the hosts to slip one  down the ladder.
Other states with a strong finish at Eko 2012 include Bayelsa, Ondo, Plateau and Ogun, some posting their best performances ever.
Medals Table
State G S B Total
Delta 79 70 48 197 Rivers 54 40 46 140
Lagos 34 32 46 112
Edo 19 13 27 59
Bayelsa 16 14 13 43
Ondo 11 6 16 33
Plateau 6 8 15 29
Oyo 6 6 9 21
Ogun 5 13 24 42
Ebonyi 5 3 3 11