Just as there have been calls for adoption of genetically modified crops in Africa as a means of providing food for the teeming population, so also there have been objections to its introduction based on ethical and moral issues. Our Correspondent, JIMOH BABATUNDE presents the views of Prof. Bamidele Solomon and Dr. Diran Makinde on this debate.
Prof. Bamidele Ogbe Solomon, Director General, Nigeria Biotechnology Development  Agency, is a sad person in the sense that  he is pained by the inability of the country to benefit from  biotechnology in agriculture because of lack of enabling law. He revealed his pains and others on the issue of biotechnology in agriculture in Nigeria and why the country has been left behind by other countries on the continent. Here is an excerpt .
On biotechnology in agriculture
One of the aspects of the side event  which I was supposed to look at as a promoter is regulation. My major concern is that we should not be over regulated.
Because regulation that is not science based could become bias and could stifled even development where people begin  to have what you call perceived  unintended effect and say if we eat this thing  that in hundred years we will develop four legs.  Such perception cannot be based on science , so such discussion has to go on.
I also wanted as an agency to see where the other African countries have reached Vis a Vis  the East African countries and the  direction Nigeria can go.
Already in Nigeria we have three crops in confirmed field trial  which is the BT cowpea in Zaria, the African bio fortified sorghum  also in Zaria and the Cassava plus in Umudike .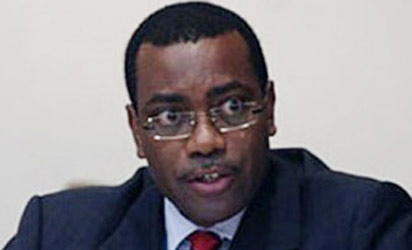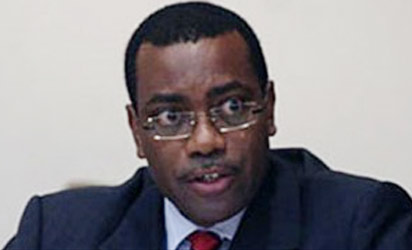 There are many crops that are of great importance  both nationally and internationally. For example,  is the cotton. We know the Nigerian  dilemma  is in the sense that almost all the textile mill in the country is closed down and one of the problems  is that of  shortage of raw materials and now  the major raw material for  cotton worldwide  is from genetically modified cotton (BT Cotton) .
Over 70% of the total world cotton  is BT cotton. The Americans, China , South Africa and even Burkina Faso   are  involved in this BT cotton and we are wearing the cloths made from them, so why can't we get Nigerians to do it.
So one of the things we need to do as an agency is how to start the domestication of this  technology. The genes for this are already own  by many companies outside . Monsanto is the leader, they are the one giving the technology to them in  Burkina Faso. We have Mayer , which is German. They are giving the technology to them in the Cameroon . Nigeria is now in between, we are looking for partners  that will be able to work with us in Nigeria.
We have addressed and approached a company called Dell Agro services and we will be consummating the partnership very soon, but before then we are discussing on the need for Nigeria to  begin  to build the confined field trial site  both in Zaria and also in Abuja  specifically for capacity building  and regulation,  so that regulators from the regional environment can be trained there on what regulation is all about.
On  maize that does not need much water to grow
We don't have such  in Nigeria yet. The water efficient maize for Africa as they call it has been developed specifically for five countries in East Africa, Tanzania, and Uganda.  We have been beckoning , because the organization that is responsible for developing  this is the Africa Technology Foundation which we call the AATF, they are in Nigeria and we have been discussing , the only thing they said can make it happen  is if there is an enabling environment in Nigeria  then  the project can also be in Nigeria.
On  enabling environment
The enabling environment  is  an act that will regulate  the practice of this modern biotechnology and that is the bio safety law which has already  been passed by the national assembly. It was first passed by the House of Representatives   on July 1st, 2010 and the senate did same June 1st, 2011.
After that,  it was sent to the presidency  and we are waiting for the assent of the president , we have tried through our Open forum on agricultural biotechnology  that is run once in a month  in different  part of the country to draw  attention to the need for  the bill to be passed into law.
The responses we get from our people are that they are anxious to  get these improved seedlings. The rural people , the farmers  are so  excited ,  more than that,  we have gone to the former President who is a farmer  and  former minister and present ministers  to get the  President to sign it.
This is the era for  biotechnology  and we need to unlock human existence. I  know there organisation in Europe who calls  themselves the friend of the earth  that are opposed to the development of biotech, it is unfortunate because the Europeans have already solved the problems of  food in their  environment as they can afford to import.
The Europeans import  GM grains  from America for their livestock ,so indirectly they still take it , they say don't grow it in our country, but they have money to buy it . We don't have money to buy grains  , we are looking for money to finance education.
More than that , the Europeans because they were behind this  technology, they did not adopt well , there is trade competition.
Now, the Germans have suddenly developed the industrial potatoes  and already, the Irish that we named the Irish potatoes after have taken the German potatoes and are already growing it. So, it now pleases  them to do that. In Spain they are already growing BT rice and  many part of Europe BT crops are already being developed.