By Charles Mgbolu
When Kehinde Oladotun Oyebanjo aka K-Switch joined his brother D'banj in the once formidable but now defunct Mo'hits crew, the prospects of his music career looked to be shinning brighter than the stars but then he had again joined D'banj in the bitter walkout that tore Mo'Hits apart; now, everything has spiralled; his future going from clear to somewhat uncertain.
K-Switch no doubt is a spot on. His discography includes features on Dr. SID's "Over the Moon" and Wande Coal's "Who Born the Maga?". He was also one of the enigmatic rappers in "Booty call" and his single "Money" featuring Humble had been top of the list. But what happens to all that now?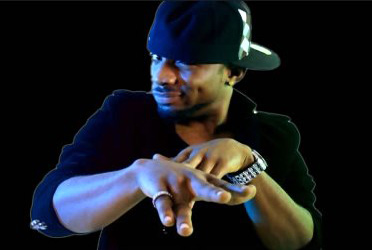 Everyone involved in the whole Mo'hits storm have picked up their lives and moved on but K-Switch may still be stuck in between. He automatically bade Don Jazzy and his crew goodbye when he stuck with his brother and he had been with D'banj as the Koko master did his first round of tours as a full fledged Good music act in the US. But the deal between Good Music and D'banj does not involve him (K Switch). This means that currently K- Switch has no official platform to ply his music.
It is a fix that no once established artist would like to find himself. K-Switch will try to hang out more with D'banj and hopefully buy more time in the spot light but this won't sustain him for long. Soon, this highly talented rap singer may disappear in the shadows of our mind.
If K-Switch is worried, it will however not be to the point of panic. He has D'banj by his side and things may flick even better for K-Switch. D'banj despite his hectic calender might be planning a shocker with hunts going on right there in the US to find his brother a label company. Also, this may not be so.
It's likely that K-Switch will float around for quite a while without a label but he will eventually get signed on to a label. You can be certain though it won't be Don Jazzy's Mavin records at least for now.
In your own opinion what do you think will happen to K-Switch?