BY ABDALLAH EL-KUREBE
No fewer than Six hundred and eighty-one victims of last year flood in Gwadabawa local government have received the sum of N80 million from Sokoto state government, State Water Resources Commissioner, Alhaji Umaru Walin-Isa, has disclosed.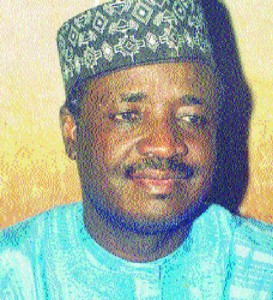 He disclosed this in Huchi village while addressing the victims before the commencement of the disbursement of the money to them on Sunday. According to Walin-Isa, the victims to benefit included those from Huchi, Kagara and Kaura-Daudu villages, adding that majority of them had lost their houses and farmlands during the September 2010 flood disaster in the state.
"Any victim who lost a room or a fence would be given N10,000 each while a hectare of farmland would attract N20,000," he said adding, "The minimum amount to be given to a single beneficiary is N10,000 while the maximum is N230,000. The money is not compensation but a gesture aimed at alleviating the suffering of the flood victims."
The Chairman of the state committee on the disbursement of the money, Walin-Isa said that the gesture was that of the state Governor, Alhaji Aliyu Magatakarda Wamakko who, he said was sympathetic of the situation that victims had fallen in. Acting Chairman of Gwadabawa local government, Alhaji Hassan Kebbe commended the state government for its magnanimity, describing it as the first of its kind. Speaking on behalf of benefitting victims, District Head of Chinmola, Alhaji Ahmed Mansur promised that the money would be used for the purpose it was given.