On Monday the 25th of October, Nigeria's international songbird, Bukola Elemide a.k.a Asa released her second album for sale in France, Nigeria, South Africa and Switzerland. It's titled 'Beautiful Imperfection'.
A teaser to the full album release was streamed on line few weeks back in a rock-tinged single with hints of 1960s soul.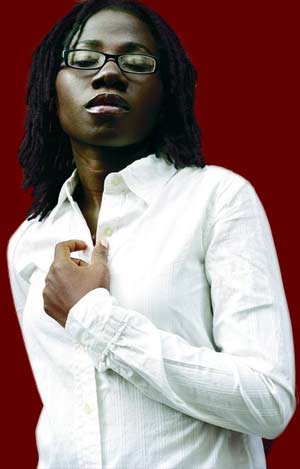 The song, 'Be my man' presented a more confident Asa who dared to dance and let her hair down before a man – her lover.
The full body of work consists 12 tracks with titles like: Why Can't We, Preacher Man, Bimpé, The Way I Feel, Dreamer Girl, Oré, Broda Olé and Questions.
The album premiered on iTunes on the 15th of this moth before the CD release. Asa describes her new album which is more pop than soul as "uplifting" than the first one – even if it also happens to sound dreamy.
Beautiful Imperfection will be released in other European countries at the beginning of November and next year in the USA, Australia and Canada.