…Promises to conduct free and fair election in 2011
By Emman Ovuakporie
ABUJA – President Goodluck Jonathan has said one of his administration's priorities is to continue the anti-graft war based on the existing policy of zero tolerance to corruption to ensure that all offenders are appropriately sanctioned within the ambit of the law and due process.
Speaking at the Regional Conference of Commonwealth Association for Public Administration and Management, CAPAM, titled: 'Good Governance, Accountability and Trust' Monday, through his representative, Minister of Interior, Capt. Emmanuel Ihenacho on behalf of the president said: "based on existing policy of zero tolerance offenders will be dealt with in accordance with the law."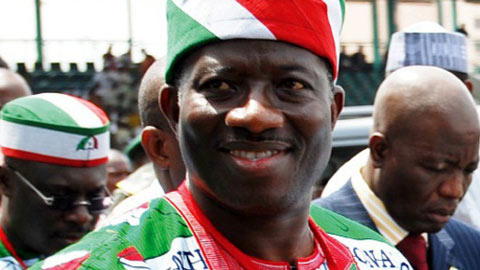 According to him, accountability is an embedded process of good governance within an agreed framework for holding someone or institution responsible for delivery of anticipated results or outcomes.
"Today, we are confronted with rising incidents of terrorism, aggravated poverty and prolonged conflicts in several spheres, religious fundamentalism, skewed rules of globalization in favour of developed countries, strong possibility of proliferation of nuclear arms and most recently recurring ecological threats and climate change."
"The numerous challenges confronting us as a nation in Nigeria exist in many degrees but we remain undaunted in our resolve to put aside all our past while we march, with confidence and pride, into our glorious future."
To this end, this administration is convinced that the best way to start is to accord priority attention to electoral reform and ensure that winners in the forthcoming 2011 elections, at all levels of government , can exercise legitimate authority, having been freely elected by the people through an honest and transparent process of free and fair elections in which every valid vote of the electorate counts."