By Benjamin Njoku
Nollywood's star-actors and actresses these days are  preferring to travel outside the shores of this country  to  throw their birthday bashes. And one of those who are buying into the trend is Omoni Oboli.
She's billed to storm the city of New York, today, Saturday, April 24 through Sunday, April 25, for her birthday celebration.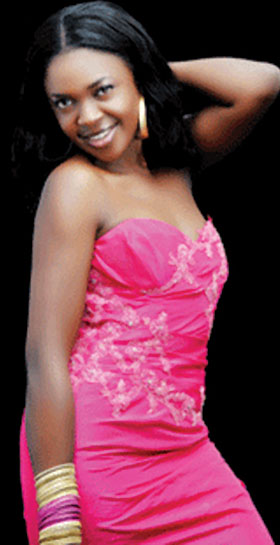 And of course, it's one moment most of her  fans and well-wishers based in the United States are waiting to express their love for their screen idol.
Oboli, a fast rising act, who recently got accolades for her lead role in the Kunle Afolayan's award winning movie 'Figurine' translated to Araromire in Yoruba language, last year hosted her fans to a bash, at her  VGC residence.
The party, holding at Opia Lounge, 130E. 57th Street, New York, source said, will witness the launch of Oboli's new clothing line called Omoni Oboli.
DJ Zimo, and stand-up comedian Jedi are, among the entertainers expected to grace the occasion  which will be attended by friends, and well-wishers of the actress. Happy birthday to you!
Sorry! Madu Chikwendu
Notable film maker, Madu Chikwendu nearly had his
waist broken recently. But thank God, he did not sustain any serious  injury.
Chikwendu unexpectedly fell off from his chair during the unveiling ceremony of the Association of Core Nollywood Producers, held recently in Lagos.
He was one of the movers and shakers of the movie industry  invited to the high table to join the likes of Gabriel Okoye alias Igwe Gabosky, Ejike Asiegbu and  Alex Eyengho as members of the Board of Trustees of the newly formed association.
But unknown to the reputed film maker that the chair that was meant for him to sit on, was not in good shape. The moment he made to sit on the plastic chair, it  broke into piece, and before Chikwendu could shout help, he was already on the floor.
Though, Chikwendu  was immediately rescued by his colleagues who rushed in, and lifted him up. He did not sustain any injury, but he was embarrassed somehow. Next time, there will be need for him to take precaution whenever he wants to take a sit.