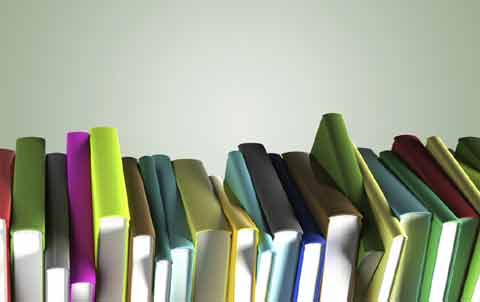 By Emmanuel Edukugho
The reading habit of Nigerians came under scrutiny as most of them don't read to acquire knowledge but only to pass examinations.
Dr. Otunba Sola Fosudo, a lecturer in the Department of Theatre Arts and Music, called for an urgent review of our models and objectives for reading, while delivering a lecture on the occasion of Adeniran Ogunsanya College of Education, Otto/Ijanikin Library Day.
"Our reading objective should never be limited to passing examinations or to achieving some selfish ends, but to acquire knowledge", adding that, "knowledge acquired by conscious reading and laborious study becomes a possession."
He challenged students, teachers, workers in different vocations to consider an urgent review of our models and objectives for reading so that by doing what is right; "reading with a life-long purpose, reading not only for ourselves, but for the benefit of the society."
Fosudo noted that one reason why so many people fail to measure up to their responsibilities is because they believe that the school of learning terminates in the certificates and degrees. They fail to realise that education is a continuing process.
He quoted from Pallius Syrus who once said "it is only the ignorant who despises education," whether formal or informal.
William Shakespeare said, "the common curse of mankind is folly and ignorance."
The University don pointed out that what these great men are saying is that mankind must liberate itself by seeking for knowledge to break the chains of ignorance. And that, "the only way to do this is to read, read and to read."
He advised that if we want to attain the great heights of successful achievements, it is obligatory upon us to seek the discipline afforded by books and study.
He reminded the audience of Sidney Bremer who said "The best educated people are those who are always reading, learning, and always absorbing knowledge from every possible source and at every opportunity."
He stated that there is a connection between reading, learning and success.
According to him, reading is the basic foundation on which academic skills of an individual are built. Educational researchers have found that there is a strong correlation between reading and academic success.
"In other words, a student who is a good reader is more likely to do well in school and pass exams than a student who is a weak reader."
Registrar of the College, Mr. Bola Disu, in his own remarks said that the problem of this country is not corruption, but lack of reading by the people.
"One who does not read is worse than one who cannot read."
In her welcome address, the Library Coordinator, Mrs. O.A. Oluwole, pointed to the need for people to read and acquire relevant knowledge for nation building.
She thanked the lecturer for accepting to deliver the lecture titled — "Reading: A path to success."