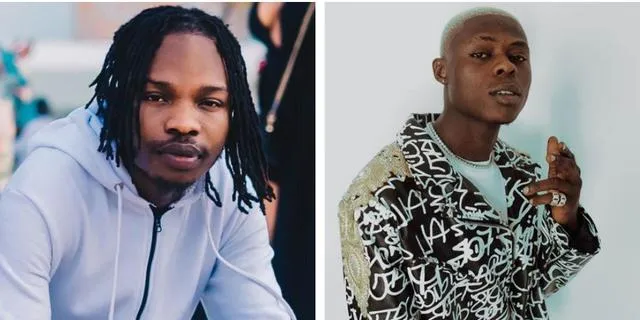 The mantra of the world's justice system is 'Innocent until proven guilty', but the Netizens and the so-called social media activists seem not to be in the know. Since the news of the death of former Marlian Records singer, Mohbad, broke, the jackals and the hyenas have come out of their shadows to have a feast for reasons, mostly not out of love for the deceased but to have their own moment of glory.
It is rather sad that such a young and talented man like Ilerioluwa Oladimeji Aloba a.k.a Mohbad, would depart the world before his full glory could be felt. And it is equally sad that these jackals and hyenas would dance on his grave, in the guise of seeking justice for him, when many of them knew what he was going through and could do nothing.
Yes, some people knew what was going on inside the Marlian Empire but refused to speak out, possibly, out of self-guilt that they are not much different from the man they are championing his crucifixion.
Naira Marley
Naira Marley's CV isn't exactly a glowing one, to say the least. A man who claimed to have been arrested and been to jail 127 times in his Peckham days in the UK where he grew up can hardly be described as an upright man.
Everyone knew what and who he was before associating with him. He didn't choose a career in law or medicine because he would hardly fit in. He chose music and we loved him for it even though his art is all about the lewdest things of life.
When he signed Ilerioluwa Oladimeji Aloba a.k.a Mohbad, his intentions were pure – to help the young man grow musically and to make money for both parties. Contrary to the picture social media activists are painting all over town, a record label, like Marlian Records or any other for that matter, is not a charity organisation but a business venture. Beyond certain common values, Mohbad and Naira Marley shared, their association was simply employer-employee relation. Naira Marley invested in him and expected returns.
There, something went wrong and we may never know the details as no one would believe the Soapy hitmaker and Mohbad is dead.
It is not the first time an artiste and their label would part ways, either peacefully or at daggers drawn.
There are so many in the memory, too many to mention. But when you have a label like the Marlian Records, populated by street muscle men and founded on cult principles, walking out may not be as easy as tendering a resignation letter. Mohbad suffered consequences of his association but didn't deserve to die.
No one does. The question is, has any evidence emerged that Naira Marley killed him? The answer is capital 'No'.
Even, no single evidence has emerged, either audio or video, that Naira Marley personally, physically attacked Mohbad. All we have seen are of cohorts acting on his behalf to defend the honour of their emperor because the Marlian Records has been named and instituted as an empire by Naira Marley himself.
Remember, "Naira Marley, in an interview referred to his fans as his 'Empire,' a subtle way of strutting himself as the Emperor. He had the music. He had the voice. He had the money. He had fame.
He owned the streets. He created the language, Nigerians fell in love. He was the blatant expression of everything mad we wanted to do. He was the vivid reflection of the darkest sides of us all; the sides we never let people see.
His Empire seems to be turning on him. Almost everyone is calling for Naira Marley 's head for the needless death of Mhobad.," so says @page_advantage on Instagram.
But all these do not point to Naira Marley killing Mohbad.