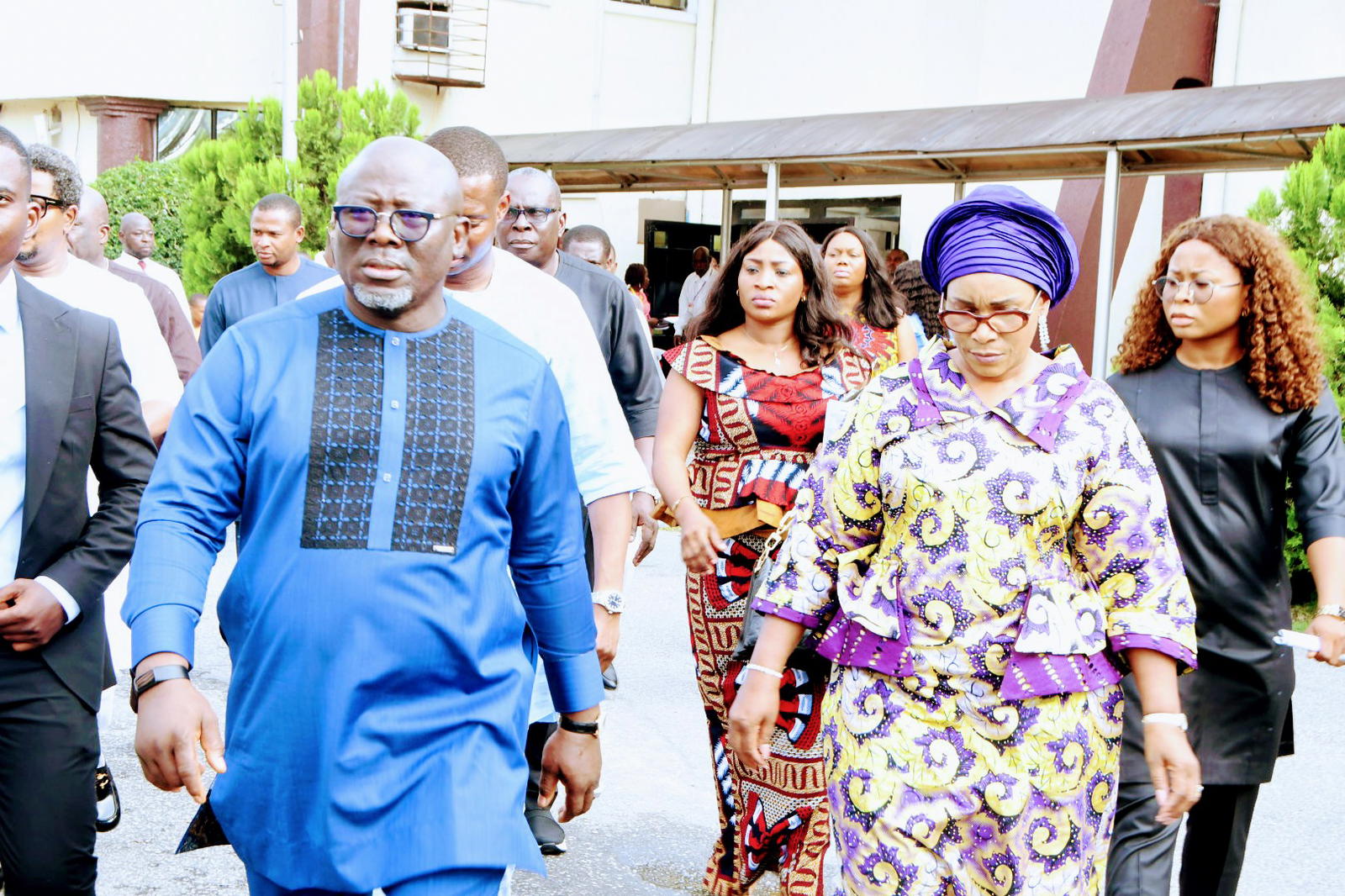 Governor Sheriff Oborevwori of Delta state has promised to live up to the expectations of the electorates who trusted him with their votes.
Oborevwori who made the promise at the Living Faith Church, (Winners Chapel) Effurun, Uvwie Local Government Area of the state, said that he would serve Deltans as a servant leader in humility and with the fear of God.
The governor thanked the Church and people of the state for their support and prayers, which according to him, led to his emergence as Governor.
While assuring that he would do more for the people as promised, he enjoined the people to continue to pray for him to enable him succeed in his new assignment.
Oborevwori said: "Am happy to be here today in your midst. This is your own and having been sworn in as the 5th Governor of Deta State, I said I must come here to worship with you.
"Please continue to put me in prayers for me to succeed because I have promised Deltans that am going to do more and am very sure that Warri will have a new face.
"I thank you (Pastor Triumphant Obamoh) for all you have done for us. This is happening during your time and we are proud of you. Papa (Bishop David Oyedepo) is happy with us in this state.
"When I received my certificate of return I went to Canaanland and Papa and Mama prayed for me and my dear wife. I will go back there to receive the unction to perform.
"I will be Governor for all Deltans. I want to serve you and be a servant leader in humility and with the fear of God".
The Resident Pastor, Living Faith Church, Water Resources, Effurun, Pastor Triumphant Obamoh, in a sermon titled "Understanding the Blessedness of a Revival" said Delta State would rise again as great things would begin to happen, adding that "God's presence is the only thing that can sustain a man and decorate him."
He said: "Revival is a platform for divine visitation as it makes a man to seek after God and the interest of His kingdom as well as walk in the fear of God".
Pastor Obamoh said Delta would begin to experience revival in terms of practical development, stressing that old approaches cannot be used to solve new challenges and prayed for God's wisdom for Governor Sheriff Oborevwori to enable him do mighty developmental works that would change the face of Delta State for good.