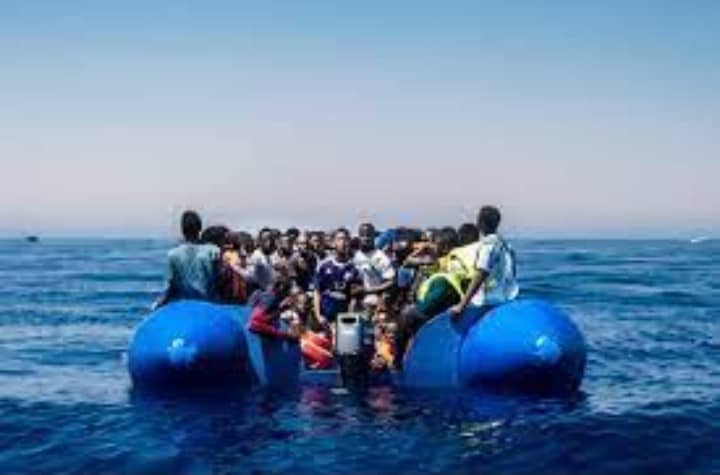 No fewer than 2,000 migrants arrived by boat on the Italian island of Lampedusa off the North African coast over the long Easter weekend, Italy's ANSA news agency reported on Tuesday.
The authorities recorded more than 40 disembarkations between Friday and Monday. Many of those who arrived were minors.
The Italian coastguard carried out two rescue operations on Monday evening.
A fishing boat carrying around 800 people was found off the coast of Sicily and is currently in the port of Catania on the island's east coast, ANSA reported.
A second overloaded boat with 400 people aboard was also discovered.
Some of those making the crossing suffered shipwreck.
The German rescue organisation, Resqship, recovered two bodies when it rescued 22 migrants and took them to Lampedusa.
The migrants said their boat had got into difficulties before sinking, 18 were missing, ANSA reported.
More than 1,800 migrants are currently housed in the reception centre on Lampedusa, which has a capacity for just 400.
Lampedusa lies around 190 kilometres from Sfax on the Tunisian coast. Many migrants leaving Tunisia and Libya aim for the island, or for Malta, Sicily or the Italian mainland.
The Interior Ministry in Rome has recorded more than 28,000 people reaching Italian territory so far this year, more than four times the number in the same period in 2022, when more than 6,900 were recorded.(dpa/NAN)