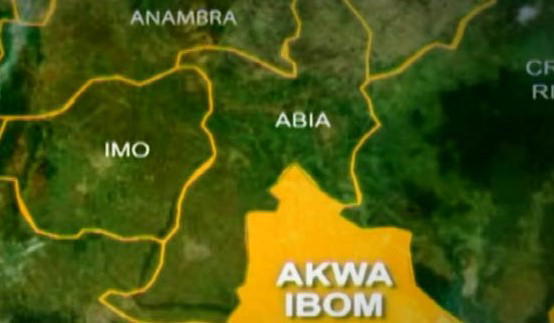 *Says IOC's not divesting, but fleeing justice accountability
By Chioma Onuegbu, Uyo
A Civil Society Organisation, 'We the people', has demanded that the Federal government of Nigeria to put in place a framework and a guide on how multi-national oil companies would disengage from areas where they have operated in the Niger Delta region.
The Executive Director of 'We the People', Mr Ken Henshaw made the demand while briefing newsmen in Uyo, Akwa Ibom State on divestment moves of multi-national oil companies that have operated for six decades in the Niger Delta and presentation of the organization's new research report tagged 'Dirty Exit'
Henshaw who linked the consensus among international oil coys to sell off their onshore assets and leave the region to the fear of legal demands for justice, and accountability, and warned that they should not be allowed to run off leaving the mess behind.
His words: "These major oil companies blame their decision to leave the Niger Delta, an area they have operated in for over six decades on growing acts of resistance by communities.
"While they publicly claim that their divestment moves are driven by security concerns, the reality is that these companies have never been bothered by security and community resistance.
"Their operations have always been guaranteed by the might of the Nigerian armed forces who characteristically repress communities to protect the interest of these fossil companies.
"Several investigations have indicted international oil companies in cases of environmental pollution that have eroded livelihoods, poisoned communities, and created conditions for human rights abuses
that have resulted in displacements, incarceration and deaths.
"For occupied communities who have lost everything to oil extraction in the last six ( 6) decades, what oil companies are doing is not divestment, but criminal flight, attempting to abdicate responsibility for several years of poisoning the environment and people of the Niger Delta. They must never be allowed
to simply run off.
"Our demands and recommendations are as that the federal government should immediately place a moratorium on all oil company divestment in the Niger Delta, pending the ascertaining of issues of community concern.
" The federal government needs to immediately produce a framework and guide on how oil companies disengage from areas where they have operated. This guide should be developed by a multi stakeholder group including communities and civil society
organizations"
Henshaw stressed that the divestment framework must contain requirement for oil companies, including a scientifically developed post hydrocarbon impact assessment report that establishes the exact ecological and livelihoods impacts of oil
extraction.
He added that there should be a health audit of people located in close proximity to extraction sites, and others exposed to oil contamination and gas flaring, adding that the
audit aims at unravelling the negative health impacts of exposure to hydrocarbons.
"A detailed plan and costing for remediating the ecological, livelihood and health impacts of extraction. For decades, oil companies have operated recklessly with devastating ecological and social footprints.
"It is the fear of being legally demanded to pay for cleaning up six decades of ecological damage that is driving oil companies to hurriedly divest. The timeline of events leading to Shell's announcement of its divestment plans in May 2021 tells a compelling story.
" In November 2020, a Nigerian court ruled that the company was liable for destruction caused by oil spilled from its facility in Rivers State which destroyed farmlands. Shell was asked to pay a compensation of N800 bn to the plaintiffs and immediately remediation the polluted sites.
"Two months after, in January 2021, a Dutch appeal court ruled that Shell was responsible for several oil spills from its pipelines in Niger Delta. It was ordered to pay damages for the attendant contamination and loses.
" For oil companies accustomed to operating with impunity and zero accountability, these rulings have been a major turning point.
"Distraught by the legal demand for accountability, Shell announced it was divesting four months later. So mounting demands for justice that is driving international oil companies to divest", He noted.