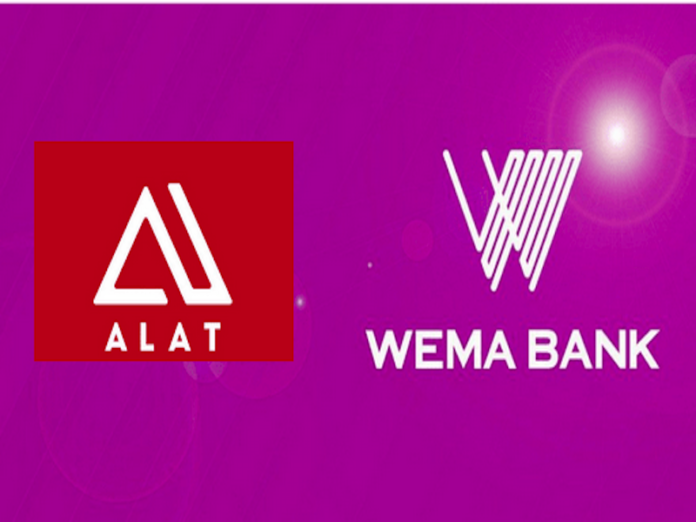 Wema Bank Plc has opened application entries for the fourth edition of   Hackaholics 4.0, its tech talent discovery and nurturing project among university students.
Executive Director, Digital Services, Wema Bank,   Mr. Tunde Mabawonku, announced the commencement of entries for Hackaholics 4.0 at a press conference in Lagos, saying   just as the bank is innovating it is also helping individuals and organisations to innovate to make the country better.
"Just as we redefined experiential banking with ALAT, Hackaholics is at the heart of our innovative project for start ups. We are poised to host the largest campus hackahon this year.
"As we plan the next eight decades of Wema Bank, we need to innovate and help encourage others on how to innovate. We try to get the best and brightest and give the country ideas on   how to transform our organisations to become world class", he said.
This year's Hackaholics, which is focusing on building finance beyond technology, will be looking for entries with innovative solutions on how to solve gender violence, promote entertainment, among others.
Mabawonku said   the bank, through the project, would be engaging 10000 tech entrepreneurs, producing 5000 solutions, creating 6 pitch centres and having almost one   million foot falls during the course of the campaign.
Also speaking, the bank's Chief Digital Officer, Mr. Olusegun Adeniyi said the bank has successfully disrupted the digital banking ecosystem by producing the first digital bank and creating a unique experiential banking with ALAT.
"We have been driving with the mindset of innovation. We are looking to be an ecosystem of platforms, a hub for fintech and other players. We are moving to the next phase of digital unbundling", Adeniyi said.
The Chief Transformation Officer of the bank. Mr. Babatunde Mumini, going down memory lane, said the Hackaholics programme began in 2019 and its scope and reach had since been expanded.
Mumini said the bank has been involved in creating solutions that solve society's problems, just as it is leveraging the skills of young people to drive innovation.