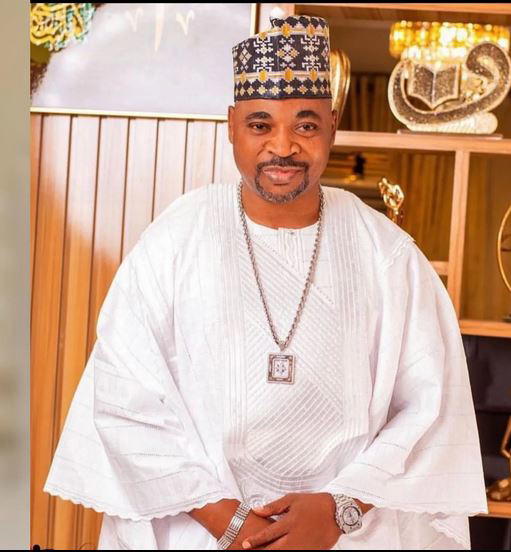 By Ayo Onikoyi
For those who know the Yoruba movie industry inner enclaves very well, the name, Musiliu Akinsanya a.k.a MC Oluomo rings like that of a king over a kingdom, where the subjects not only revere him but also idolize him. There is hardly an actor, of Yoruba extraction, that does not hold the politician and Union boss in awe and respect.
It was thus a rude shock to many, in the days leading to the Presidential and House of Representatives elections, when actress, Iyabo Ojo and the Union boss had a vicious social media run-in over choices of their presidential candidates.
The former NURTW boss, had attacked the actress for supporting the Labour Party candidate, contrary to his own APC candidate, calling her an ingrate, hinting he had done many favours for the actress and expected her to support whoever he supports.
The actress replied to him with an Instagram video, admitting that MC Oluomo had always been there for her, materially and otherwise, but stated emphatically she was never dating him.
Her assertion drew the ire of some of her colleagues who also called her an ingrate, discounting her claims that she never dated the Union boss.
Just when we thought we had heard the last of the ding-dong, it rebounced again when Iyabo congratulated MC Oluomo days ago, on his birthday. But as cordial as they appear on the surface, the messages were laden with projectiles infused with combustible vitriols.
Iyabo Ojo posted, "Happy birthday to my dear friend and padi for life, MC Oluomo, Ayinde mi owoen (my dear Ayinde), Gbade Wolu 1. I'm OBEDIENTLY wishing you the very best in life and God bless your new age"
MC Oluomo replied, " Ah! Thank you, ale mi igba kan ( my old concubine), Waa ri BATISHE ( may you succeed)"
The two messages had since set social media into a meltdown. It is worth noting that the play of the two words, "OBEDIENTLY" and "BATISHE", reflect their political leanings in a most cynical way.