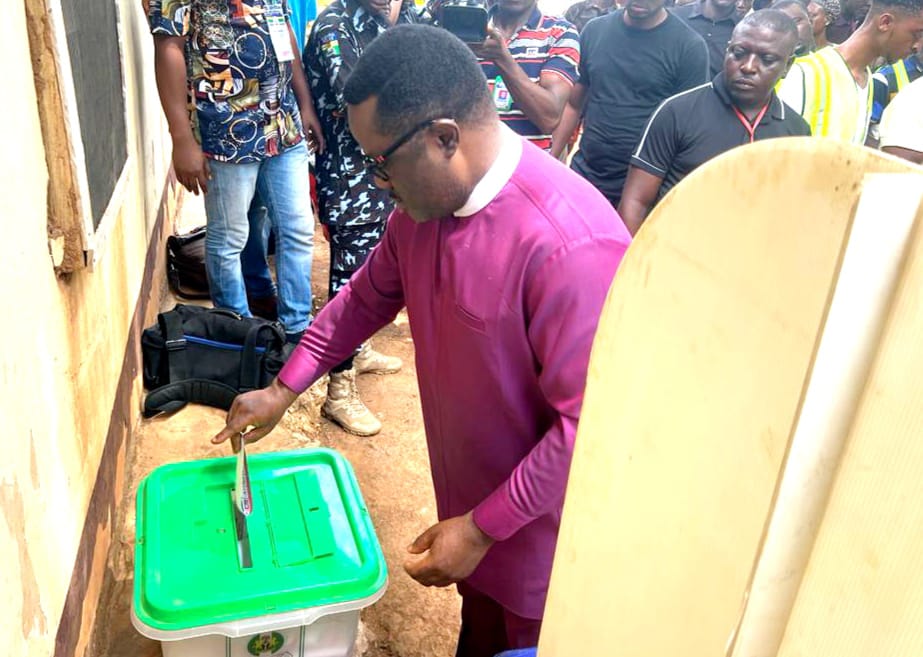 By Ike Uchechukwu, CALABAR
Cross River State governor, Prof. Ben Ayade, has expressed satisfaction over the turnout of voters at the March 18 governorship and House of Assembly elections, describing it as impressive.
Speaking immediately after casting his votes at exactly 11:07.am, Ward 033, Ipong Ward, Governor Ayade noted that today's exercise was a departure from what happened on the 25th of February.
His words:"This is a remarkable departure from the Presidential and Senatorial elections of February 12, when INEC personnel were nowhere to be seen, culminating in the delay in the exercise.
"Voting, as I learnt, actually started here at 8:30 a.m. The turnout, I should admit, is also massive. I must also not fail to mention that it is peaceful," he said
Speaking about the likely outcome of the governorship election, Ayade said he was optimistic that the All Progressives Congress candidate, Prince Bassey Otu will emerge victorious because he is the popular choice of Cross Riverians.
"I have no doubt in my mind that our candidate, Prince Bassey Otu will triumph. He is very popular among Cross Riverians.
"But beyond that, this is an exercise that is predicated on justice, equity, and fairness, and on the basis of that, all men and women of a good conscience, justice, equity, and fairness will vote along the lines I have mentioned.
"And with due respect, I strongly believe that the principles of justice, equity, and fairness will prevail," Ayade said.