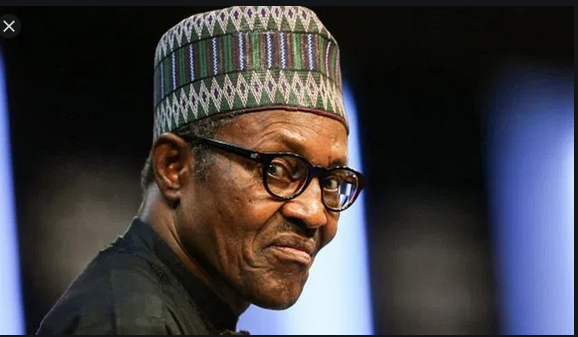 By Biodun Busari 
The Centre for Anti-Corruption and Open Leadership, CACOL, has criticised President Muhammadu Buhari for adopting dictatorship style to govern the country.
CACOL made the statement in reaction to Buhari's address where he disregarded old N1,000 and N500 as a legal tender in Nigeria.
The civic group, in a statement titled, 'Buhari's Speech: A Precursor to Autocratic Governance' signed by Director, Administration and Programmers, Tola Oresanwo.
CACOL noted that the Supreme Court has the power to give order on monetary policy which can also be binding on the executive, but berated the president for going against the judiciary.
"In the last couple of weeks, Nigerians have been facing the reality of scarcity of cash," CACOL said.
"Our banks are overwhelmed by angry customers demanding money, the ATMs are flooded with furious Nigerians struggling to withdraw cash, and some spend the whole day hoping to get a few Naira notes to pay bills.
"POS operators complain of lack of money; a few have charged between 15% and 20% to customers to get some cash".
"But to make matters worse, President Buhari in his recent speech to the nation illegalizes the N500 and N1,000 notes despite the Supreme court ruling extending the period the notes can be in circulation."
The statement read further, "The Supreme Court can make pronouncement even on the President or whatever policy that emanates from the executive and because the Central Bank of Nigeria (CBN) is part of the executive, any pronouncement from the Apex court relating to the monetary policy of the land in particular and the CBN in general must be obeyed to the latter.
"The presidency is fast turning itself to the Judiciary. Since the pronouncement has ordinarily extended the period with which the old naira notes could be used, the president doesn't have to review it pending the ruling of the Supreme Court.
"What the president has done is tantamount to contempt of court which is a kind of impunity and it is a precursor to rule of the thumb instead of rule of law."
While stressing that Buhari was not insensitive to the plight of Nigerians over the scarcity of naira, the group said the president was gravitating into dictatorship, not regarding the principles of separation of powers.
"Moreover, the principle of separation of powers clearly defines the limit of each arm of government. Taking the President's speech into context, it shows president Buhari is gravitating towards dictatorship.
"The President ought to know by now that he cannot and he is not in a position to nullify the decision of the Supreme Court. If the executive is not pleased with the decision of the Court, the Attorney General of the Federation has the opportunity of going back to the Supreme Court to ask for a review of the earlier decision not that by Presidential fiat he would kind of set it aside without going back to the court." it said.
CACOL, then, appealed that, "We at CACOL will like to use this medium to implore all stakeholders to respect the rule of law and the principle of separation of powers while urging the citizens to remain calm in the midst of the present uncertainties and allow the government to find a lasting solution to the present impasse."