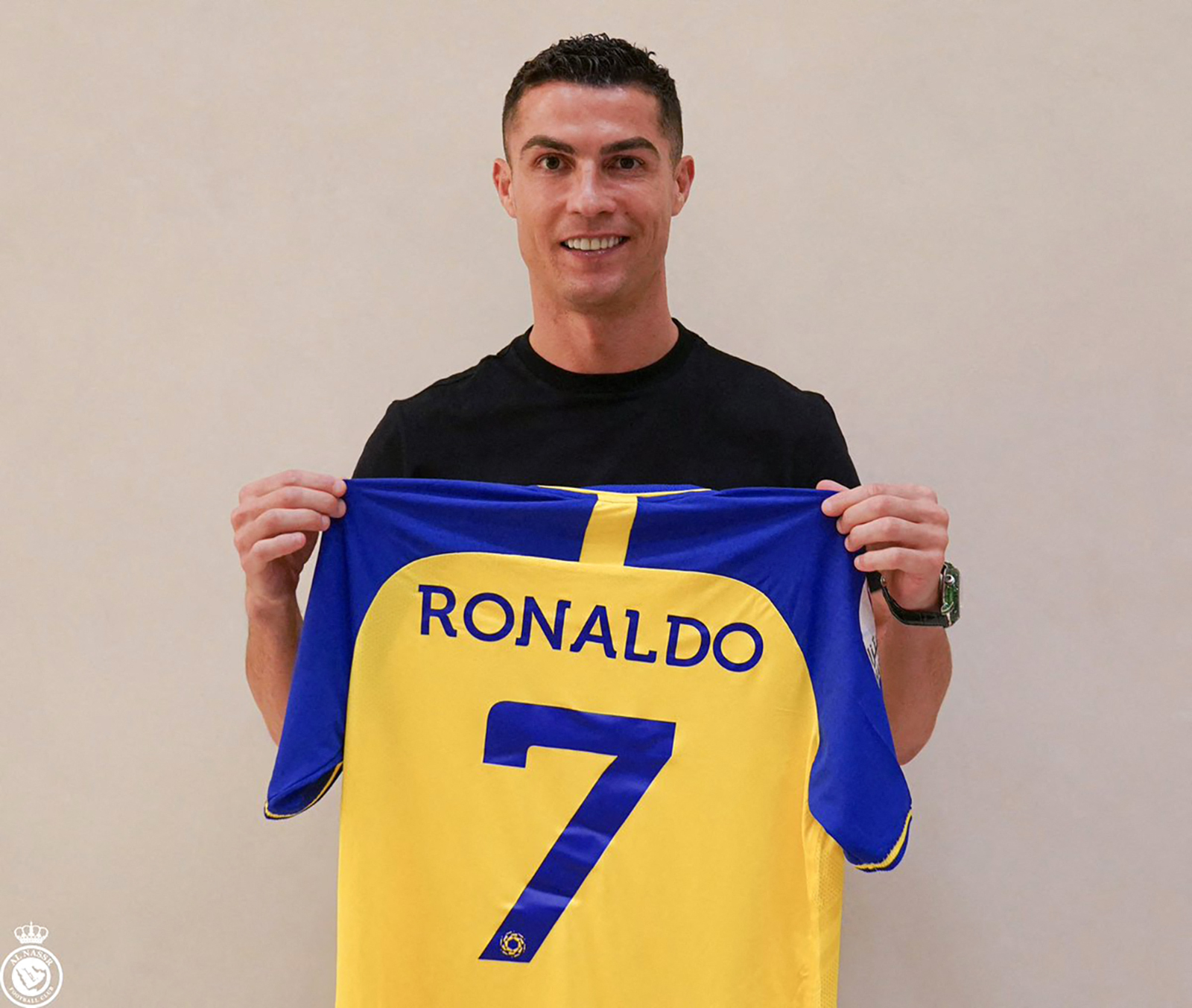 By Efosa Taiwo
Al-Nassr's new signing, Cristiano Ronaldo will not be making his debut for his new club tonight as he is yet to serve his suspension for smashing the phone of an Everton fan last year.
Al-Nassr take on Al-Ta'ee in Saudi Pro League tie on Thursday with Ronaldo set to sit it out following his two-match ban against Everton in April, according to the Daily Mail.
Ronaldo was found guilty of improper and violent conduct after he smashed an Everton fan's phone from his hand after United lost a match at Goodison Park last April.
The Independent FA panel was chaired by Christopher Quinlan KC and it found Ronaldo guilty of 'a deliberate and forceful slap down' which was 'a petulant act.
Ronaldo was then hit with a £50,000 fine and suspended for two games by the England Football Association.
In FIFA rules, the ban, even though issued by the English FA, shall be carried over and enforced by a different federation the player plies his trade under.
Article 12.1 of FIFA's Regulations on the Status and Transfer of Players says: 'Any disciplinary sanction of up to four matches or up to three months that has been imposed on a player by the former association but not yet (entirely) served by the time of the transfer shall be enforced by the new association at which the player has been registered in order for the sanction to be served at domestic level.'
The imposition of the ban on another territory had also been stipulated by the English FA as and when the sanction was let out.
It said, 'We note the Player has participated in a recently published interview in which he has criticised MUFC. We know not what effect that may nor will have on his future with that club nor whether it will take disciplinary action in respect thereof. The suspension we have imposed must have effect.
'In other words, it applies to MUFC's first team competitive matches for which he is eligible for selection. Should he leave MUFC before it completes two first team competitive matches the balance of the suspension will apply to any new club he should join.'
Not only that, there are other factors preventing the former Manchester United forward from making his debut.
Al-Nassr are expected to offload a foreign player and receive a certificate of competence from the Saudi Arabian Football Federation (SAFF) before the Portugal captain can make his debut.
Reacting, Al-Nassr coach Rudi Garcia said that he would wait for Ronaldo to return to full fitness after his last appearance being against Morocco in the 2022 FIFA World Cup quarter-final on December 10.
The former Juventus player could be in line to make his Al Nassr bow on January 21 against Ettifaq.