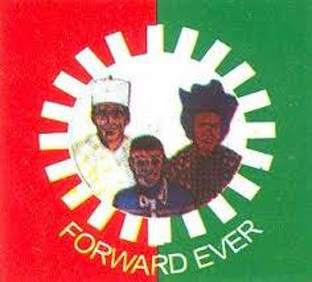 .
The Gubernatorial candidate of Labour Party (LP) in Kaduna State, Mr. Jonathan Asake, says if he emerges victorious in the February and March elections, he will take the citizens out of "multi-dimensional poverty".
He said this would restore their hope for a better and sustainable living.
Asake said this on Sartuday in Kaduna at a one-on-one policy dialogue series with gubernatorial candidates on their blueprints.
The policy dialogue series, 'The Agenda', was organised by a Civil Society Organisation (CSO), the Partnership for Issues-Based Campaign in Nigeria (PICaN) and Legal Awareness for Nigeria Women (LAWN).
It was supported by ActionAid Nigeria and Partnership to Engage, Reform and Learn (PERL/FCDO).
Asake said if elected, the LP government would focus on inclusive economic and infrastructure development and ensure institutional reforms and transparent administration.
He added that his administration would also be guided by strategic direction towards security of lives and property, sports, women, youths and human capital development.
"We will provide secured, condusive and enabling environment with requisite infrastructure and social amenities that will foster economic growth and employment opportunities.
It will "take our people out of the multidimensional poverty they are facing," he said.
He mentioned insecurity, poverty, unemployment, debt burden, among others, as the prevailing situation in Kaduna state, while pledging to address them wholistically.
The candidate further said he would ensure social justice and strengthen traditional institutions to tackle Insecurity which he said, caused the inability of businesses and farming activities to thrive.
He noted that in totality, the people of Kaduna State, should by the end of his tenure, expect a secured, safe, peaceful and prosperous state and guaranteed religious freedom and harmony.
He said they should also expect equity, fairness and justice in decision-making, distribution of development, healthy, educated, skilled and productive population.
"We will ensure an enabling environment for scaling up of micro, small, medium and large businesses in agriculture, commerce and industries, to
improve living standards for the people.
Earlier, Mr Abel Adejor, State Team Facilitator, PERL, said the dialogue with gubernatorial candidates was aimed at increasing public awareness.
He also said it was to facilitate stakeholders review, presentation of citizens demand charter and signing social contracts on the citizens' groups demands.
He explained that the objective of the dialogue was to provide an interactive platform for candidates to publicly present content and context of their blueprints beyond rhetorics to specifics.
"It is to facilitate a multi-stakeholders participatory review of the blueprints, assess capacity of each candidate and raise public awareness on their blueprints to enable informed decision at the polls.
"The candidate's key commitment will be documented, as a basis for signing a social contract and accountability," Adejor said.
Also, Mr Yusuf Goge, Lead Partner with the PICaN and anchor of the forum, said with the opportunity of creating interface between candidates and the electorate ahead of the general elections, democracy in Nigeria was advancing.
He noted that the forum would capture the candidates' agenda and what they would do when elected in 2023.
The News Agency of Nigeria (NAN) reports that the dialogue featured a fire-side chat with the candidates and interactive session with the participants and signing of social contracts.
The LP candidate came with experts who supported in responding to specific sector-related questions, as designed for the forum.
The areas which the forum focused included health, education, agriculture, social inclusion, Information Communications and Technology, revenue, debt and sustainable reforms.