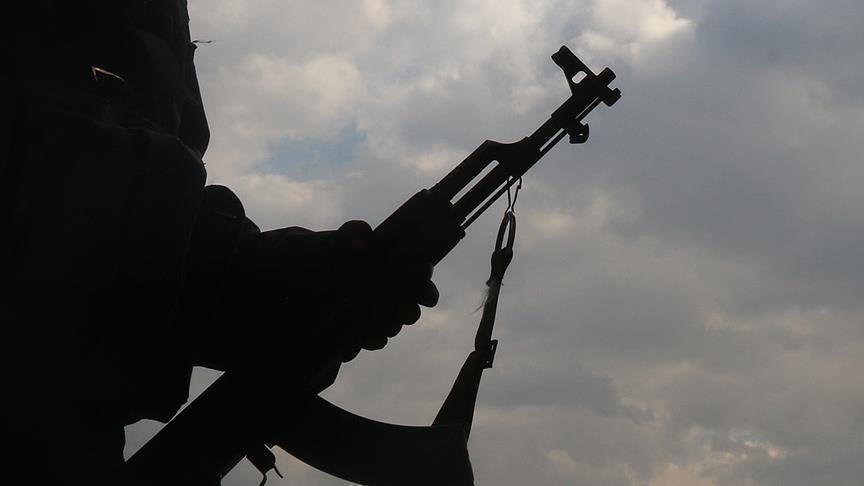 By Ndahi Marama, MAIDUGURI
Fresh facts have emerged over the fate of a Catholic priest, Rev. Fr. Elijah Juma Wada, who was reported to have been abducted by suspected members of Boko Haram sect in Borno State.
A friend to the priest, Mallam Yamta, told Vanguard that Reverend Wada left Shani Local Government Area on Monday, June 28.
He spent the night in Biu Local Government Area before he proceeded on his journey the following day (Tuesday, June 29) along Biu-Damaturu 130km drive.
Yamta, who narrated the incident, said the priest, who lives in Shani following a windstorm that destroyed his official residence in Buma village, where the parish is located, shuttles from Shani Council headquarters to Buma in conducting church activities.
Yamta also debunked the report that Reverend Wada was travelling to Damaturu to attend the 10th Anniversary Thanksgiving Mass of his friend Rev. Fr Yakubu Inda Philibus of the St. Mary's Catholic Diocese, Damaturu.
Rather, he revealed, Rev. Fr. Wada was billed to St. Patrick Catholic Diocese, Maiduguri, to relieve a Reverend Father (names withheld) who has relocated abroad.
A family Source said: "The Reverend Father, before his abduction, was driving in his Corolla car.
"Unfortunately, his car which was riddled with bullets was found by the road side near Buratai town, some few kilometres from Biu."
Meanwhile, a family source said: "Since the incident, we have not heard from the Reverand Father or received any call from his abductors."
As it is, there is no official statement by the Maiduguri Diocese. But credible sources said the abduction of the Reverend Father dominated Sunday Church proceedings at the St. Patrick Catholic Diocese.
They said prayers and fasting were recommended from members towards safe release of the Man of God who hails from Michika Local Government Area of Adamawa State.