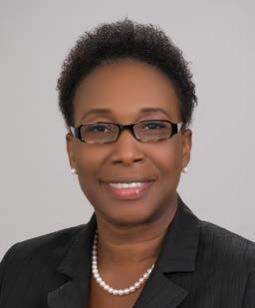 A charitable organisation registered in the USA, i-Scholar Initiative (iSI) has provided scholarships and mentorship opportunities for fifty scholars to fulfil their dreams to pursue their graduate studies.
According to the board, these beneficiaries were selected from a pool of 850 applications received across the country.
At the virtual session held recently to unveil the beneficiaries, the organisers disclosed that after careful review of their various applications, those selected will have the opportunity to write standardised tests required for graduate school in various universities across the world.
Congratulating the beneficiaries, the Chairperson of iSI Board of Trustees (BoT), Tolulope Ewherido in her remarks, admonished them to remain focused in attaining greater success.
She further charged the beneficiaries to be role models for the coming generation of young people.
While she thanked sponsors and volunteers for their countless support towards the success of the initiative, Ewherido promised that the initiative will continue to deliver more professional and passionate results.
Also speaking, the President of the Initiative, Victor Ogunmola in his address explained that the initiative's drive is geared towards building a younger and self-driven generation for future leadership, innovation and the overall development of Africa.
Ogunmola stated that the initiative which was founded in 2019 has gotten countless support from partners who have been funding the dreams of the graduates.
He said, "We are doing this for the next generation of leaders. We want to do more. We want to offer full scholarships, we want to sponsor visa fees, flight tickets and tuition."
Similarly, iSI Board of Trustees (BoT) member and former vice-chancellor of the University of Ibadan, Prof. Idowu Olayinka in his address stated that i-Scholar Initiative over the last three years, had the rescue mission to inspire the graduates in pursuing their ambitions.
The scholars in their remarks expressed joy and gratitude to the initiative. They unanimously thanked the initiative for finding them worthy to benefit from the scholarship scheme and also promised to 'give back' to the initiative.
Also, a book written by the scholars tagged "The i-Scholar Guide: Your Grad School Journey Compass" was unveiled at the virtual event.
Operations Manager, Fahidat Gbadamosi who is also a 2019 i-Scholar, explained that the book featured 20 co-authors and will guide prospective scholars in terms of their application process.