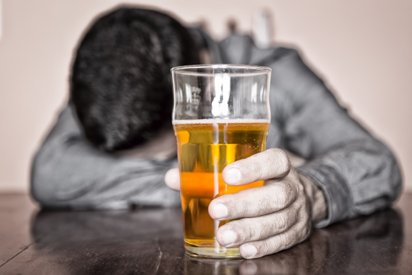 Alcohol
Alcohol
By Samson Ajobiewe
Festive seasons are always celebrated with lots of foods and drinks (alcohol), lots of visits, clubbing, meetings, and varieties of hangouts.
All these are always accompanied by lots of drinks, drugs, and other substances, in time like this we are one way or the other confined to actively or passively celebrate under the influence of so many substances not just limited to alcohol and drugs. Out of every ten detty gatherings, 7-8 will have alcohol in their menu.
Like many other substances, alcohol can inhibit a person's physical and mental abilities. In the context of sexual assault, this means that alcohol may make it easier for a perpetrator to commit a crime and can even prevent someone from remembering that the assault occurred.
You can take steps to increase your safety in situations where drinking may be involved. These tips can help you feel safer and may reduce the risk of something happening. Though it is best to stay safe while under the influence of alcohol
There are some basic steps you take to increase your safety and safety of others in case alcohol is involved in your menu, here are some helpful tips that can help you through this ditty December
Operate the buddy system and always be your brother's keeper. If you are going out, clubbing, visiting beaches, do it in a group, plan to arrive together and leave together.
If you decide to leave early, let your friends know. If you're at a party, check in with them during the night to see how they're doing.
If something doesn't look right. Don't be afraid to let a friend know, if something is making you uncomfortable or if you are worried about their safety- when you feel something strange – Say something
Have a contingency plan. Sometimes plans change quickly. You might realize it's not safe for you to drive home, or the group you arrived with might decide to go somewhere you don't feel comfortable.
Appoint a designated driver, keep the number for a reliable taxi driver saved on your phone and on a piece of paper in your wallet and try to have cash on hand. It is also a good idea to download Opay, Taxify, Uber or Bolt apps on your phone.
Having multiple options helps ensure that you will be able to get a ride home or to a safe location, even if the app you typically use is not functioning. Plan ahead for transportation — don't drink and drive!
Communication, always keep your phone charged so you can stay in communication with friends, families or call a ride, consider going out with a power bank or other external cell phone charger that can be used without an electrical outlet.
Trust your instincts. If you feel unsafe, uncomfortable, or worried for any reason, don't ignore these feelings. Go with your gut. Get somewhere safe and find someone you trust, or call law enforcement.
Don't leave a drink unattended. This includes when you use the bathroom, go dancing, or leave to make a phone call. Either take the drink with you or throw it out. Avoid using the same cup to refill your drink.
Know your limit & plan ahead  Whether you drink regularly or not, check in with yourself periodically to register how you feel. If you think you have had too much, ask a trusted friend to help you get water or get home safely. Remember, if someone offers you a drink, you can always say no.
Eat food before and while you drink.
Don't accept drinks from people you don't know or trust.
Know what your brand.
Sip your drink (slow down).
Beware of unfamiliar drinks.
Respect the rights of individuals who do not wish to drink.
Drink for quality not for quantity.
Avoid drinking games.
Alcohol and sex do not mix — drunken sex is not consensual sex.
Careful what you combine, most drugs and alcohol do not mix well. Be sure to read all warning labels.
If you are pregnant, might be pregnant, or are attempting to become pregnant, do not consume any type of alcoholic beverage.
Drink but don't allow it to control your sense of judgment and relationships.