…reviews progress on Buhari's corruption fight
By Johnbosco Agbakwuru
ABUJA – THE African Network for Environment and Economic Justice, ANEEJ, on Thursday said that despite the efforts of the President Muhammadu Buhari-led administration in the fight against corruption, the country was still bleeding from corruption.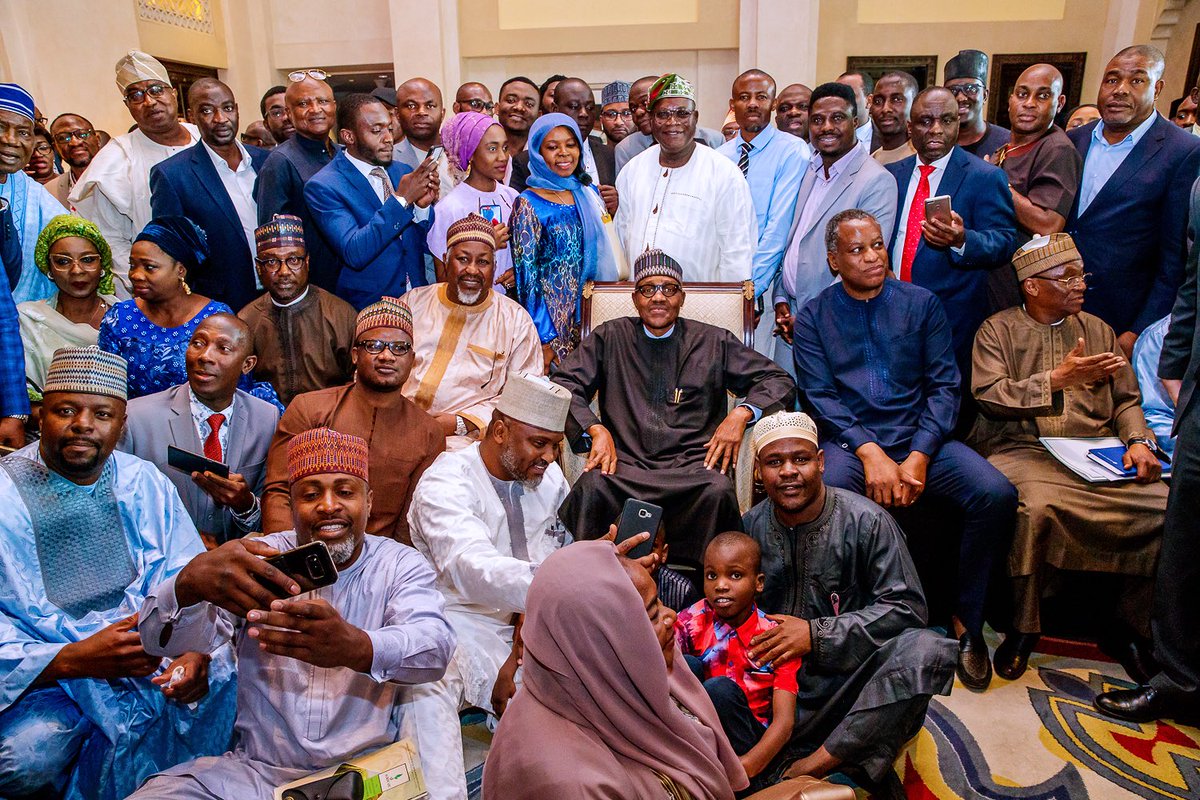 The group said that the present administration has made considerable effort directed towards addressing corruption like the signing on of the Open Government Partnership, the establishment of the Presidential Advisory Committee against Corruption, PACAC, and designing of a national anti-corruption strategy currently prosecuting high profile corruption cases.
In his address at a Policy Dialogue in Abuja, the Executive Director of ANEEJ, Rev.David Ugolor noted that, "Despite these successes, Nigeria has not fared better in the corruption perception index released annually by Transparency International.
"Nigeria scored 27 points out of 100 on the 2018 Corruption Perceptions Index reported by Transparency International, moving up to 144th out of 148 countries ranked."
Rev. Ugolor who was represented by the deputy executive director of the group, Leo Atakpu, explained that, "The purpose of this policy dialogue, therefore is to provide opportunity for stakeholders to among other things; review progress made by the current administration in the fight against corruption, review major challenges/obstacles to Nigeria's anti graft efforts and proffer solutions, (and) set an anti-corruption agenda for the second term of President Buhari's government.
"This dialogue is one of our activities in the Transparency and Accountability in the recovery and management of looted Assets (MANTRA) project which is a sub-sect of the Anti-Corruption in Nigeria (ACORN) program me being supported by the British Department for International Development (DFID)."
Speaking in an interview with Vanguard, Atakpu said, "We have invited policy makers, all stakeholders to come together to review efforts so far on anti corruption, what we have been doing under Buhari administration, now that he has been re-elected, and one of his priority is war against corruption so where are we with that war as of today and then in the next four years where do we want to see ourselves in the war against corruption.
"Nigeria is currently bleeding from corruption, there is wide spread poverty everywhere, over 80 percent of Nigerians are living in poverty. In fact about 60 percent living below absolute poverty line that is the poorest of the poor.
"And you are aware that Nigeria is currently world capital of corruption, we have overtaken India in terms of the number of population of poor people living in absolute poverty and why is that happening.
"It is also traceable to corruption, corruption has been largely fingered by both policy makers and citizens as chiefly responsible for this widespread poverty.
"We have gathered here on how we will deal with this corruption and what we can all contribute as government and as civil society."
https://www.vanguardngr.com/2019/04/breaking-you-cant-become-president-through-backdoor-lai-mohammed-tells-atiku/