By Tunde Rahman
Quite like previous editions, the 11th Bola Tinubu Colloquium marking the 67th birthday of that political giant, Asiwaju Bola Tinubu, was organised to another resounding success last week. The Bola Tinubu Colloquium has become a veritable platform for robust discussions and frank exchange of ideas. And this year, it again lived to its billing. The colloquium examined some of the problems confronting the country and made practical suggestions on how to confront them and on the way forward for the country, on the path to the Next Level if you like.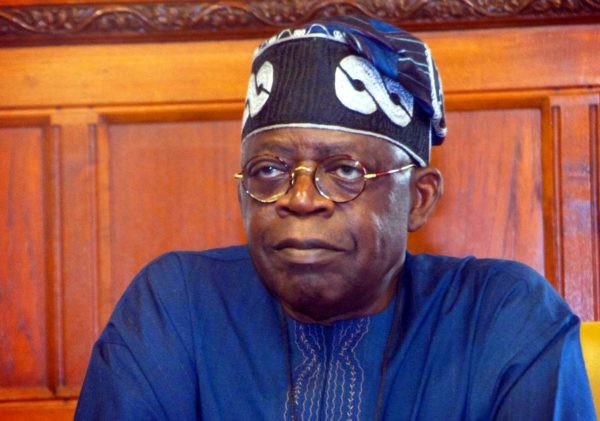 With the theme "Next Level: Work for the People," the event was attended by no fewer than 11 governors, APC National Chairman Adams Oshiomhole, top government functionaries, top traditional rulers, members of the diplomatic corps and captains of industries. Vice President Yemi Osinbajo, who represented President Muhammadu Buhari at the colloquium, chaired the event held at the International Conference Centre, Abuja.
Most of the discussions were people-centred and as such resonated well with the audience. For instance, the Managing Director, Transmission Company of Nigeria, U. G. Mohammed, spoke on propelling industrial growth through the power sector. According to him, the power sector privatisation in Nigeria was an ambitious venture embarked upon by the country but that the mistakes recorded thus far must be identified and corrected in order to properly move the sector forward.
It was the celebrator himself, Asiwaju Tinubu, who enlivened the audience more when he mounted the rostrum for his remarks. Initially speaking extempore, he advised the Federal Government against increasing the Value Added Tax, saying such would only increase the burden of the people, reducing their purchasing power. He urged the government to widen the tax net and bring in more people to pay taxes even if they are his relatives. He also advised the government to revisit the privatisation of the power sector for accelerated development and job creation, and prevail on the distribution companies to drop estimated billings.
Harping on the need to industrialise the country generally, Tinubu said: "We require serious and bold reforms to achieve this. What is happening to our gas pipelines? Whatever we have to invest now for our future is a task that must be done boldly. The PDP administration shared out generation, distribution and transmission to their friends and cronies without very deep and thoughtful research and evaluation.
"It has now become pork chops. This privatisation must be revisited. Put experts together for a more constructive reform to improve generation, transmission and distribution by any means necessary. We cannot afford to be too legalistic about this. We should push to end the practice of billing people for electricity they never received. This practice is a vestige of the past that should not accompany us into the future.  A person should be charged accurately and only for the power that they use".
READ ALSO: Enough ke? Lagosians want more!
On a wholistic national infrastructural plan, he urged the government to continue to aggressively implement this, saying "we must commit ourselves to a national highway system linking our major cities and towns, our centres of commerce, with each other. This will save lives, spur commerce, cut costs and bring Nigerians closer together."
President Muhammadu Buhari administration, according to Tinubu, will, in its second term, dedicate itself to changing the very structure of our economy for the better. The single most important sector for the government's focus is infrastructure, the most important of which is power, according to the former governor.
Now, some have praised Asiwaju for his courage in giving a candid advice to the government produced by his party and whose emergence he played a leading role. What he did by offering truthful suggestion, however, is to complement the government in its determination to succeed and impact the lives of Nigerians positively. This attitude has characterised his politics over time.
President Buhari was not physically present at the event but Vice President Osinbajo spoke his mind, describing Asiwaju as a visionary and talents-identifier. He said Asiwaju as Lagos Governor put together a pan-Nigeria cabinet that is yet to be rivalled in the country. President Buhari himself had been effusive in showering praises on Asiwaju a day before the colloquium. In his congratulatory message to the APC National Leader on his birthday, the president spoke about Asiwaju's contributions to Nigeria and Lagos in the most profound manner. Buhari described Tinubu a strong pillar of Nigeria's democracy and the father of modern Lagos.
Thanking the Jagaban for his selflessness in serving his country and making life better for many, the President recalled some of Asiwaju's sacrifices to include standing up against injustice in 1993 when the June 12 elections were annulled, which led to his going on political exile for many years, and a protracted legal battle with the Federal Government when funds for Lagos were withheld.
Speaking in a statement by his Special Adviser, Media & Publicity Femi Adesina, "President Buhari affirms that Asiwaju's uncompromising posture in the face of injustice and refusal to follow the path of least resistance for personal gains stand him out today as a rare breed and one of the cornerstones of Nigeria's democracy, especially with his track record of persistence, consistency and effective leadership.
"As the father of modern Lagos State, the President commends the visionary and inclusive leadership style that the Asiwaju provided for the commercial nerve centre of Nigeria for eight years, laying the foundation for a modern and technologically driven city, and ensuring that every successive leader in the state sticks with the master plan of a greater Lagos."
Osinbajo, in his remarks, commended Asiwaju for the role he played in reclaiming states lost by the defunct Action Congress of Nigeria to the Peoples Democratic Party (PDP) after the 2007 elections and for working towards the success of the All Progressives Congress in the just ended elections. He attributed this to the former Lagos governor's political dexterity.
"We celebrate a man who has spent the last 30 years of his life in creative and catalytic public service. He is not a lawyer as many of us know, but there are few Nigerians who have provoked so many legal controversies and constitutional challenges resulting in several landmark judicial pronouncements, especially in the area of federalism and what today is loosely described as restructuring.
"Many of us know that he is not an engineer, but a lot of his vision is what is responsible for what we see today in Lagos – the BRT, the Lekki Free Trade Zone, even the Eko Atlantic Project and, of course, the reform in the tax system of Lagos State. Today, Lagos, as we know, earns more revenue, more IGR, than 31 states of Nigeria put together. That began in 2001," he said.
On the Next Level campaign slogan, Osinbajo said: "As you know, the expression Next Level is our political campaign slogan in this last election.  And what we were saying was simply that there was a next phase to what our country has seen.
Osinbajo said: "There are many who will say that there are many things that were promised in 2015 which have not yet been realized.  I think the best way of putting it is to say that our country, for the first time, is witnessing the type of leadership that is bound to lead us to where it is that we are proposed ourselves as a government.
"In my view, the honest leadership, leadership with integrity of our president, President Muhammadu Buhari, is a very important component of getting anywhere at all in all of our development plans.  I said before at the last colloquium that Nigeria's main problem is not the lack of ideas, it is not the lack of projects and programmes. It was most of the time, especially the leadership in the past, and corruption in particular, was the reason why we were finding it difficult to make progress".
As said earlier, it was another successful event. Other dignitaries present at the colloquium were Governor Akinwunmi Ambode, Vice President's wife Dolapo, Ooni of Ife, Oba Adeyeye Ogunwusi, former Osun State Governor Rauf Aregbesola and former APC Interim National Chairman Chief Bisi Akande.  Other governors in attendance were Abdullahi Umar Ganduje (Kano); Mohammed Abubakar (Bauchi); Simon Lalong (Plateau); Abiola Ajimobi (Oyo); Kayode Fayemi (Ekiti); Rotimi Akeredolu (Ondo); Abdulaziz Yari (Zamfara); Gboyega Oyetola (Osun) and Edo State Deputy Governor Phillip Shuaibu. Others included Ministers Musa Mohammed (FCT); Senator Chris Ngige (Labour & Employment); Okechukwu Enelama (Trade & Investment) and Lai Mohammed (Information & Culture).
Also in attendance were Senate Leader Ahmed Lawan; former Sokoto State Governor Aliyu Wammako; Lagos State Governor-elect Babatunde Sanwo-Olu and his deputy Obafemi Hamzat; Senator Shehu Sani; former APC Deputy National Chairman, (South) Segun Oni; Voice of Nigeria Director-General Osita Okechukwu and Senator Smart Adeyemi. There were also former Akwa Ibom Governor Godswill Akpabio, former President of the Newspaper Proprietors' Association of Nigeria (NPAN) Samaila Isa Funtua; Vanguard Publisher Sam Amuka; Senator Khariat Gwadabe, Senator Gbenga Ashafa; former Lagos State Information and Strategy Commissioner Dele Alade and Comptroller-General of Customs, Col. Hamid Ali.
*Rahman, former Editor, Thisday on Sunday, is Media Adviser to Asiwaju Tinubu
Subscribe for latest Videos