By Ephraim Oseji
Peoples Democratic Party (PDP) chieftain, Chief Sunny Onuesoke, has faulted Prof Pat Utomi's statement on Delta State government educational policy concerning Success Adegor, the little girl whose video went viral on social media.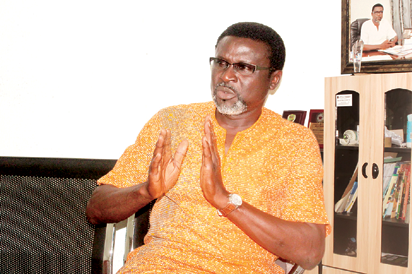 Utomi, in a statement, had said the schoolgirl, who was sent home because of her parents' inability to pay her examination levy, had exposed the state government as one that has no shame.
Reacting to the Utomi claim, Onuesoke, who said Delta State government educational policy is among the best in Nigeria, described the professor's statement as unfortunate.
"He (Utomi) is always good at criticizing but lacks the ability to build and sustain. He should tell us which public schools that do not have the issue of illegal fees' collection? Must he use a child's story to gain cheap political points?" the PDP chieftain said.
Onuesoke argued that the case of Success is not peculiar to Delta alone, adding that it is only rich parents' children that can say that they have never been sacked from school for failing to pay illegal dues or teachers beating and sacking children from school.
According to him, Delta State government has been exonerated in the case of Success as it was later discovered that the teachers' action was illegal and immediate disciplinary actions meted out to those found wanting.