By Charles Agwam
Bauchi – The Independent National Electoral Commission (INEC), Bauchi has presented certificate of return to the Governor-elect of Bauchi state, Senator Bala Muhammed, his deputy, Bala Tela and other members of the State House of Assembly.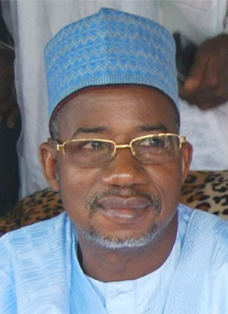 Speaking at the ceremony, INEC National Commissioner in charge of Bauchi, Gombe and Yobe states, Alhaji Baba Shehu Arfo explained that the ceremony was in compliance with the Commission's mandate to present certificate of return to all elected members.
Alhaji Baba Arfo who reemphasized the determination of INEC to conduct free and fair election, expressed concern over the violence and other election malpractice witnessed in some local government areas of the state notably, Tafawa Balewa.
The INEC National Commissioner therefore called on the elected officials and all Nigerians to join hands with the Commission towards addressing the identified challenges.
In a remark, the State Resident Electoral Commissioner, Alhaji Ibrahim Abdullahi appealed to those presented with certificates of return to justify the confidence reposed in them, considering the massive turnout of electorates during the just concluded general elections.
Alhaji Ibrahim Abdullahi who assured that INEC would improve on its operation, applauded political parties in the state for the maturity exhibited during the elections.
The State Governor-elect, Senator Bala Muhammed who spoke on behalf of all the elected members, pledged to work with those who lost the election for the speedy development of the state.
Senator Bala Muhammed thanked people of the state for the mandate given him and promised to justify the confidence reposed on him by working with all stakeholders.
https://www.vanguardngr.com/2019/03/inec-issues-certificates-of-return-to-24-elected-members-of-ebonyi-assembly/
Among the 31 elected members of the State House of Assembly, two members of the APC, Speaker Kawuwa Shehu Damina and House Leader, Tijjani Aliyu were absent at the presentation of certificate of return.