By David Odama
LAFIA – THE Nasarawa state Commissioner in the Almakura led government , Eng. Wada Yahaya mohd on Saturday lost to the candidate of the Social Democratic Party SDP, Suleiman Abdulaziz Dankadi who pulled 7527 to best Wada Yahaya mohd of APC with 7506, Monday Nuhu Thomas of APGA who scored 1771 and Zaharadeen Abdullahi of PDP with 5310.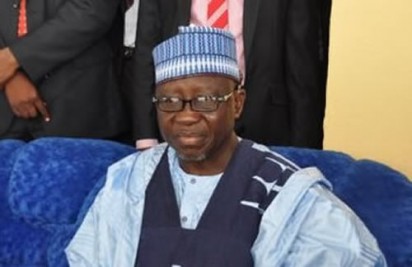 Returning Officer for the Constituency, Dr Abdulrahman Baba Abdurazak of Federal University Lafia, the results In Keffi East Constituency.
The results shows that Engr Wada Yahaya Mohd of APC polled 7506, Monday Nuhu Thomas of APGA – 1771, Zaharadeen Abdullahi of PDP – 5310, while Suleiman Abdulaziz Danladi of SDP who was declared winner polled 7527.
The four state constituencies where the re-run election took place were Nassarawa-Eggon East, Panda/Gitata, Keffi East and Obi II.
It would be recalled that the re-run was ordered by INEC following the inconclusive elections in the the four constituencies during the March 9th, House of Assembly elections.
The Independent National Electoral Commission (INEC) has announced the winners of the re-run elections into the four constituencies in the state assembly that were in March 9 declared inconclusive.
In the same vein, Muhammed Agah Muluku of All Progressives Congress APC was declared winner of the Supplementary Election for Nasarawa Eggon East Constituency,
Announcing the results in Nasarawa Eggon, INEC Returning Officer for the State House of Assembly Election, Dr. Adofu Ilemona said Muluku Agah of APC got 11, 960 to defeat his closest rival, Kasimu Bakyono of All Progressives Grand Alliance (APGA) who got 9, 867 votes
https://www.vanguardngr.com/2019/03/again-obasanjo-bombs-critics/
Professor Dauda Ena of Federal University, Lafia, the returning officer for Panda/Gitata declared the Peoples Democratic Party (PDP) as the winner of the election in the constituency.
https://www.vanguardngr.com/2019/03/from-the-screen-to-the-political-arena-the-making-of-desmond-elliot/
According to him, David Maiyaki of the PDP got 16, 361 votes, while the runner-up, Hashimu Gurku of the APC polled 10, 622 votes.
In Obi II constituency, INEC declared the PDP candidate Luka Iliya Zhekaba, winner haven't polled 13,942 to beat his closest rival David Ayele of APC, who got 11,930 votes.