By Obi Nwakanma
Eight years ago, I was very vociferous in my warnings to the Imo electorate against casting their votes for a political upstart called Rochas Okorocha. But Mr. Okorocha, like him or not, was a man of drama. He understood the great benefits of political theatre. As a matter of fact, were he to have had the chance of a really good guidance and counsellor in high school, and the grades to make matriculation at the time his peers were going to the once competitive Nigerian universities, he might have done well in the Theatre Arts. And he lived in Jos, and the University of Jos, had one of the best Theatre Art programs among Nigerian universities.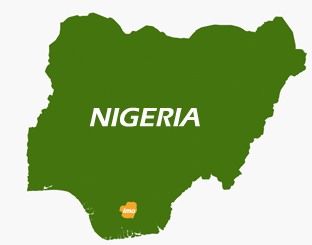 The graduates of that program, along with thespians trained out of the University of Port Harcourt Theatre School essentially were the true pioneers of contemporary Nigerian soap drama on TV and the burgeoning film tradition now called, "Nollywood." Those two schools were where two giants of the theater, Ola Rotimi and Sonni Oti, left their immortal imprimaturs. Jos even had the first Film Directing program under the aegis of Augustine Enahoro, trained in the French Film tradition, which gave Jos theatre graduates a good head start, especially with their collaboration also with the Television Training School at Jos too.
The city where Okorocha grew was a good training ground for thespians. Perhaps in fact it rubbed off on him by indirection. He surely brought with him the aspect of political theatre that swayed the "Okada people" – who bought his message of "philanthropy" and rooted for him. He won squarely in the first election, which was also a protest election against the incumbent, Mr. Ikedi Ohakim, whom the Imo people quickly found insufferable, largely on account of his style of governance which was abrasive and unaccountable. So Okorocha rode on that populist train of "philanthropy" and "protest." Beneath it all, I had warned, was husk. There was no clear philosophical and practical strategy for building Imo state. He did not even seem to understand Imo, and the unique needs of the state. He was not cut from a deep well of intellect to comprehend, beyond the showy, folksy, streetwise manners, anything other than the gaudiness of state ceremony and symbolism associated with power. The foundational issues at the heart of Imo politics were lost on him. He steered Imo as result, right into a ditch. Here now is another opportunity, eight years later, to place Imo back on track, and Imo has before it a clear choice.
From a purely neutral, nonpartisan point of view, I would suggest to the Imo electorate that, given the field, it does seem that their best bet in this election will be placed on Mr. Emeka Ihedioha. In the coming weeks, I will do political profiles of the key candidates running now for the office of the Governor for Imo state, but speaking tentatively, these are my sense of the PDP candidate, Mr. Ihedioha. First, I have watched his campaign from the sides, and he has run a very sophisticated, clear-headed campaign so far, mobilizing his party's base to back him very easily at the primaries. His advantages are crucial here.
Emeka Ihedioha has spent enormous time building up the grassroots, speaking from town hall to town hall, and received at one school ground after another across the spectrum of Imo state, where the PDP still surprisingly has deep party loyalists. He has built a formidable campaign through his ground structures, and though sustained outreach to the key political interests that oil the mechanisms of all elections: community leaders, youth groups, public issue advocates, women, and the professional class that make up the substantial Imo middle class that were ignored by the Okorocha administration.
While Okorocha's party, the APC sank into a crisis, the PDP pulled together, and had an easy nomination process. Even the N-PDP seems to be a flash-in the pan association of the handful of normally disgruntled affiliates. But their emergence thus far does not seem to make any impact on the fortunes of the party in Imo state. This question of party cohesion is playing out in the electoral field. It has given Ihedioha and the PDP significant advantage, at the first peek, over his other opponents. APC's disarray in Imo over succession issues, alongside the serial acts of misrule associated with Okorocha in the last eight years, places the party at serious disadvantage. The APGA is already permanently dead in Imo.
This is unarguably its last years and its last run in Imo state. Two factors have determined this: one, since its formation, the Imo electorate have always elected APGA, and placed their faith in it, largely because of the looming figure of Ikemba Ojukwu, a great Igbo national hero, who was associated with the party. But APGA has always failed Imo. First, it never fought for the peoples mandates, often offered to the party since 2007, but has always managed to betray the trust of the electorates, either by not standing up to defend the mandate or by carelessly selling it off to other interests.
Secondly, when it had the chance, it always chose, usually by crook, the worst candidates, and have often ignored potentially honest, and credible candidates willing to run under her banner. It sold its mandate to Okorocha who sold it down the river, and merged its flanks with APC. Now, in the last nomination exercise, it again sold its mandate to an unlikely aspirant, Mr. Ifeanyi Ararume, the least of the choices already arrayed to build a formidable party in Imo. Had APGA chosen a Frank Nneji, or a Sam Amadi, or even the former Governor Ohakim, it might have presented a formidable third-party opponent to PDP's Emeka Ihedioha. Of the choices now before Imo, Ihedioha seems at first glance, the best organized, the most articulate, the better experienced, and the candidate with the most sustained political program and network to pull this off. Of course political tides do change.
There is also the advantage of Ihedioha's very close relationship with the current presidential candidate of the PDP, Mr. Atiku Abubakar, with whom he shares history. Should Atiku win, as it is been predicted by some bookmakers, Ihedioha would be in a position to mine that relationship to the advantage of Imo state. It does not hurt every now and then to have the ears of the president. Now, the question is, should Ihedioha win, what is to be done? What should the Imo people expect of him?  Should any one of the current candidates win, what is to be done? What is to be expected of them? Perspectives matter in this case. I have looked at Mr. Ihedioha's ten point program in his manifesto, and it is important to note a number of concerns, and this is tentative in large part.
It is important for Imo electorates to hold their candidates to the accounting, and ask important questions regarding the programs they roll out. Let me start with Mr. Ihedioha's broad plans for education, which is the critical factor of development in Imo state. I should qualify that: a radical re-configuration of public education is critical to the transformation, and the ultimate viability of Imo state, and so we must get it right.  Mr. Sam Mbakwe, the first elected governor of the old Imo state used to famously say that "education was Imo state's number one industry…" and it was a short hand statement for the two premises on which any education policy rests: the production of highly killed manpower to drive an economy, and the creation of an informed public capable, and indeed empowered to participate actively in the civic life of its society. Everybody now knows that Okorocha's education program in Imo was a disaster and a scam. He came spouting "free education." Now, Ihedioha again spouts as his agenda, the provision of "qualitative free education" at all levels.
For the avoidance of doubt, Government already provides under the constitution, mandatory education through secondary school in Nigeria. In other words, there is already free education up till secondary school. And it needs to be emphasized again, What Imo needs is not "free education." What Imo needs is "qualitative education." There is no place in the world where Tertiary education is free. It is paid for always. This where we get it wrong. The Universities for instance cannot carry on the true mission of universities without serious funding, often generated through three channels, fees, grants, and endowments.
What Imo needs to do is establish through legislation, which the elected Governor can back, the Imo Education & Research Trust Fund – a public trust that would be built through tax, and endowments, and investments. Section 3 of that law establishing it should make provision for a Students Loans Agency, by which Imo students can assess student loans and low interests to pay for their university education. I like a lot of what Emeka Ihedioha says in in his plans, but these plans are still long on brush strokes, but short on specifics. How are these programs to be funded for instance? In an age when International Funding partnerships and aids are drying up, it is inadvisable to attach any importance to international agencies.
It is important therefore to radically expand Imo's tax base. And given the unique demographic and environmental structure of the state, the future of the state lies, not in heavy industry, but in the knowledge industry: research, start-ups, services, etc. It must therefore strive to create conditions to retain its best trained human resource. I address this to Emeka Ihedioha, because from where I stand, he seems to be the governor in waiting, given the circumstances that I have discerned above. But the tides might also shift, and the electorate might as well direct these questions to the candidates: not what, but how shall we heal Imo? The devil is in the detail