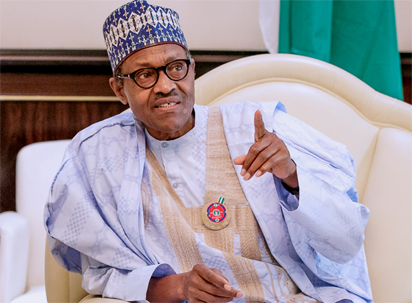 President Buhari
President Muhammadu Buhari  said, yesterday, in Abuja that he understood the yearnings of Nigerians and strongly believed in the collective dream for a greater country, assuring that all will be done to ensure that results of 2019 elections reflect the will of the people.
Receiving letter of credence from the Ambassador of Finland to Nigeria, Jyrki Juhani Pulkkinen, President Buhari said Nigerians reserved the right to elect leaders at various levels in 2019, and all efforts will be made to safeguard the integrity of the process.
He said: "I respect the people's feelings. I assure all that we will have a free and fair election next year."
IPOB tackles Asari Dokubo over comments on election boycott
The president congratulated Finland on its 101th independence anniversary, December 6, and commended the growing relations with Nigeria, especially in areas of Information Communication Technology (ICT), trade and education.
In his remarks, the ambassador said the areas of mutual benefit in relations with Nigeria can be extended to electricity, smart technology and crisis management initiatives, pointing out that he will work hard to improve the trade figures and exchanges.
President Buhari, who also received letter of Credence from the Ambassador of France, Jerome Pasquier, said French President Emmanuel Macron's visit to Nigeria's capital, Abuja, and the stopover in Lagos, was really impressive in bolstering both countries' relations.
Bye-election: Thugs invade Kwara communities ahead of poll