By Nkiruka Nnorom
IN a move to boost trading in unlisted securities, the Securities and Exchange Commission, SEC, said it is working in conjunction with the Corporate Affairs Commission, CAC, to enforce compliance to securities registration by unlisted public companies.
Similarly, in order to enhance investors' confidence in the market, the Commission also said it is stepping up efforts to ensure that public unlisted companies provide quarterly and annual performance reports.
According to the Commission, provision of quarterly and annual reports by unlisted securities would assist investors to make more informed investment decisions.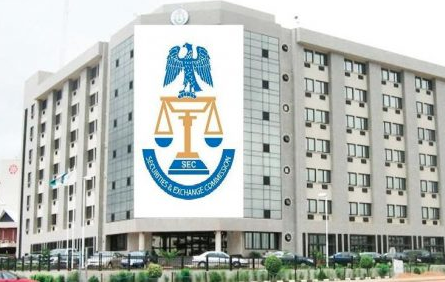 SEC had directed all public companies operating in the country that are not quoted on the Nigerian Stock Exchange, NSE, to register their securities with the Commission by December 31, 2018 while ensuring that trading in their securities was done through SEC approved platform.
Speaking to Financial Vanguard at the third quarter post-Capital Market Committee press briefing in Lagos, Ms. Mary Uduk, Director General, SEC, said that compliance to the directive has been low as a lot of companies, from SEC's observation, are yet to register their securities as directed.
https://www.vanguardngr.com/2018/11/police-ban-residents-from-holding-parties-in-bauchi/
Uduk said the Commission has identified companies with shares trading actively on the NASD OTC platform without registering their securities with the apex regulator.
She explained that the collaboration between SEC and CAC would make registration of securities more seamless for the companies.
To accelerate compliance, she said that going forward, CAC would ensure that any company filing return with it is registered with SEC.
Also, CAC should ensure that unlisted companies filing application for acquisitions and business combination are armed with evidence of registration with the Commission, she said.
She stated: "In collaborating with CAC, the SEC is trying to see how we can fine-tune the filing process with CAC. Remember we have a rule that all these public companies must register their securities with the SEC, but what we have observed is that a number of companies are yet to register their securities with SEC, but they obviously file their returns with CAC.
"So, the collaboration is such that when these companies file their returns with CAC, as part of their check-list CAC should ask the companies for evidence of SEC registration of their securities."