By Muoka Lazarus
Luke 13: 23-24 says, "Then said one unto him, Lord, are there few that be saved? And he said unto them, 24 Strive to enter in at the strait gate: for many, I say unto you, will seek to ent-er in, and shall not be ab-le"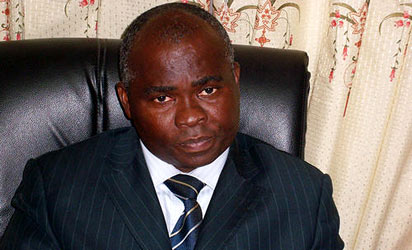 Every believer who prof-esses Christ is assumed to have a desire to be sa-ved. No doubt they really crave for it, but many do not strive for it, and as a result this class of believ-ers failed to see the act-ualization of their aspirat-ion. This is because when they desire it and neglect what they ought to do and are engaged about other things they will not make it.
National Cohesion: NGO tasks youths on tolerance, patience
If they hoped to enter it at death, or at the judg-ment, without meeting the required condition for its entrance, it will be too late for them to enter be-cause the door will be shut at them. Anybody who sought not his salvat-ion in the proper manner and time when the days of grace are available will not be able to enter heav-en.
The door of heaven is so narrow that we cannot ta-ke our carefree and unse-rious attitude with all its entrapment such as sins, lusts, worldliness and wor-ldly pleasures in with us.
That is why we must do everything in order to make heaven if that is our ultimate goal.
Beloved, it is the value we placed on our avowed de-cision to follow the Lord that determines how far we shall go in our Christian race. Any believer who considered his decision to follow Christ––the way of salvation, as not signifi-cant doesn't place value for his heavenly race and therefore is prone to de-rail.
If your reason of foll-owing Christ is that of getting money or blessing, then when this expect-ation is not met, it is likely you will cut short the race. But if you place a high value in your determination to follow Christ and make heaven, no matter the situation you find yourself, whether hardship or rich-es, you will never look back or all-ow anything to distract your de-cision. All that will be saved, must be firmed in their decision to enter heaven, and ready to un-dergo a total change of cond-uct and manner of con-versation.
ACPN unveils logo, launches #SquirrelGang social media campaign
Proverb 29:18 Where there is no vision, the people perish: but he that keep-eth the law, happy is he."
When the vision or deter-mination to make heaven is not there, you can do anything possible, and yet will not finish the race. It is the goal or vision that determines how serious and careful a believer will be in his or her relation-ship with the Lord and even with others.
Those whose vision is not to make heaven, and are just in the church for one thing or the other can live their Christian life contrary to the will of God. They may claim to be Christians but they will live in comprom-ise but anybody whose goal is to make heaven knowing that heaven is the holy place and without holiness no eyes shall see the Lord, will do every-thing to ensure he lives according to the will of God.
Anybody who is having heaven in view will not live his or her life anyhow, or live 'I don't care lifestyle', for he or she will be mind-ful of his/her relationship with others.