By Dayo Johnson
AKURE—FORMER  governorship candidate of the Alliance for Democracy, AD, in Ondo State,  Chief Olusola Oke, yesterday, said he regretted returning to All Progressives Congress, APC.
Oke, who spoke at a meeting with his supporters in the 18 council areas of the state in Akure, declared that he suffered humiliation in APC.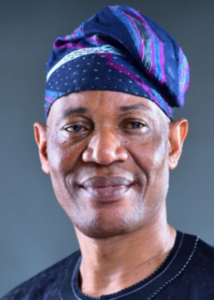 His supporters, who spoke through their representatives from the council area, said that they were tired of the party following the maltreatment they have suffered since joining the fold.
In his response, Oke said: "I regret taking you back to the APC. I want to sincerely apologize to you. It was not my fault.
https://www.vanguardngr.com/2018/10/osun-poll-afenifere-suspends-omisore-for-colluding-with-apc/
"There is no humiliation I have not been subjected to in the APC. There is nothing that has not been done to reduce my political relevance.
"I have decided not to keep quiet again. I don't care what anybody may say. If you push a goat to the wall, it will fight back."