The Arewa Community in Ogun says it would work for the victory of President Muhammadu Buhari and the governorship candidate of the All Progressive Congress (APC) Mr Dapo Abiodun in the 2019 general elections.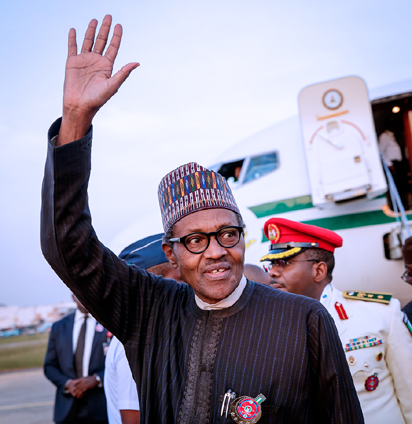 The group's Political Affairs Coordinator, Mr Hadi Sani disclosed this at an interactive meeting held in Abeokuta on Wednesday.
He said the group would deliver 300,000 votes for the two candidates during the elections.
REAd also:2019: 60 APC support groups pledge allegiance to PDP
Sani said the Arewa Community aligned with the anti-corruption and good governance policies of Buhari calling on all its members to vote for the APC to ensure continuity of his laudable policies and programmes.
He appealed to aggrieved members of the party to respect the party's decision on the outcome of the primaries.
In his remarks, former House of Representatives member, Mr Adekunle Adeyemi urged the community to resist intimidation by voting en masse for Abiodun in the forthcoming elections.
READ ALSO:Delta: Buhari appoints Okorodudu as campaign coordinator
"On no account must anybody intimidate you. On no account must anybody send you away from the state.
"Don't allow anybody to steal your ballots. Be there in large number. Don't joke with 2019 elections because it will surely determine our future both in Ogun and Nigeria at large," Adeyemi said.
Also speaking, an APC chieftain, Mr Ganiyu Hamzat, urged the community to embark on grassroots mobilisation for the re-election of Buhari and Abiodun in 2019.
Meanwhile, hundreds of former supporters of Gov. Ibikunle Amosun in Abeokuta South Local Government Area (LGA) of the state have declared support for Abiodun.
The leader of the group, Mr Oyatayo Ayomikun stated this at a news conference held at the Nigeria Union of Journalists (NUJ) Secretariat, in Abeokuta on Wednesday.
He said that they decided to abide by the decision of APC National Working Committee (NWC) to support Abiodun's governorship ambition.(NAN)