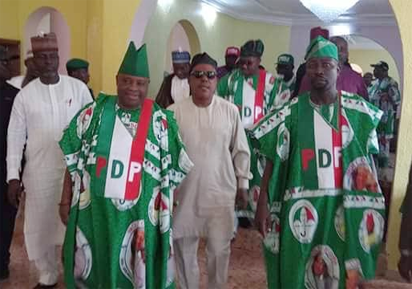 By Emma Una
CALABAR—Chairman of Peoples Democratic Party, PDP in Cross River State, Ntufam Inok Edim, has said all aspirants for elective positions in the state would be given a fair chance to contest  the party's primaries, as there was no such thing as automatic ticket in the state.
Edim told Vanguard, yesterday, that aspirants for all offices, including the governorship, have bought and processed their forms to contest the party's primaries and all would be treated equally and fairly and anyone who wins would be given the opportunity to be the party's standard bearer for the office he or she is seeking for.
He said: "Even the governor is not going alone,  other aspirants are contesting with him and they have all been screened to contest. So, nobody will be stopped from contesting and if the person wins, he will  become our flag bearer for that office he contested for."
https://newlive.vanguardngr.com/2018/09/gov-poll-pdp-panel-screens-adebutu-agbaje-makinde/
"Our state is very broad,  so we have made sure that  every committee is effectively handled to ensure that materials get to their destination early as they arrive from Abuja and intact. So. enough security measures have been put in place.
"There are no defections in  PDP in the state and we are working as a family to ensure we return to office in 2019 and beyond. Nobody leaves a secure home to where he will be treated as visitor so all our members are intact and working as one."