Moritz Abazie is the Chairman of Strides Group, the owners of Strides Energy & Maritime Limited. In this interview with Cynthia Alo, he speaks on a wide range of issues, including the ways and means of funding infrastructural development.
What should Nigeria do in order to develop its infrastructure?
As I have always stated, development economists will always attest to the fact that availability of quality infrastructure can directly raise the productivity of human and technical capital. This includes access to roads, improved education, and market for farmers' output, energy, amongst others. All these facilitate private investment and improve job and income levels. Government's investment in infrastructure activates the economy because when the economy is starved of infrastructure, human development is retarded and the economy cannot attract investment. Nigeria, or any other country in our situation, should put together a financial and business model for massive infrastructural development; there is no alternative to that.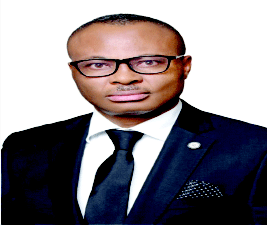 How can Nigeria stimulate the development of its public-private partnership model?
When we talk about public-private partnership, we are looking at the government partnering with the private sector to create a transparent and sustainable model that is not susceptible to the political fabrics of the nation. The government can take a fund for instance, set up a management for it, invest or provide its own contributions into that fund, determine the areas it wants to intervene in terms of infrastructure, and design investment packages that will be attractive to private investors. The goal of private investors is to make profit; while the goal of government is to provide infrastructures that will activate growth in the economy. So, the alignment of these two goals and objectives creates a business case – if the government provides 30 per cent and private investors provide 70 per cent, for instance, and investment is made, and the business takes off, the government can also divest and commit the recovered resources into similar ventures of this nature.
Can we depend on the proceeds of oil and gas alone to fund infrastructural development in Nigeria?
Relying solely on oil and gas revenue to meet all the country's needs has not served us well over time; in fact, if you balance the nation's oil and gas wealth against its total population, we cannot be said to be oil and gas-rich. But even at that, with our present circumstance, our gas sector can still be developed further as there are more potential in our gas sector, which we are yet to develop effectively. There are reasonable opportunities to maximise our revenue from the sector by removing impediments to investment, which we are yet to do. This will help the nation's revenue stream, and there is no doubt about that. But even then, the government lacks the capacity to make any meaningful investment in infrastructural capacity building without relying heavily on debt funding.
So, what are the available options now?
The option available now is to open that sector up for private investment by putting together investment packages and economic architecture that makes it attractive. We are relying so much on debt funding and that is a difficult approach because we are increasing the debt-servicing burden of the government. It can only whittle down the capacity of government going forward, to even meet its recurrent expenditure. We need to look at other economic models for doing this without over-burdening the nation with debts.
In your view, is Nigeria's gas under-utilised?
Presently, we are still flaring gas, and this is because a lot of proposed projects for harnessing this gas are yet to take off for various technical reasons – some arising from legal constraints. If these constraints can be removed and the projects take off, there are various uses of gas apart from its use as source of energy, which is in high demand globally. Gas is a feed-stock for a lot of industrial manufacturing activities including fertilizer production, plastic raw materials production. The gas resources we have is capable of providing an impetus to a complete industrial sector, capable of supporting the entire economic needs of the nation.
How can the nation maximise earnings from solid minerals?
Prior to the oil boom, solid minerals contributed hugely to the economy and provided revenue for infrastructural development. But since the discovery of oil, the whole dynamics changed and the sector was neglected; now it will require a lot of investment. We need to put structures in place to make the sector attractive to investors. We need to give the sector the required attention. I don't think the sector has been positioned to make huge impact or provide the revenue needed to fund infrastructural development. It's still a long way to go.