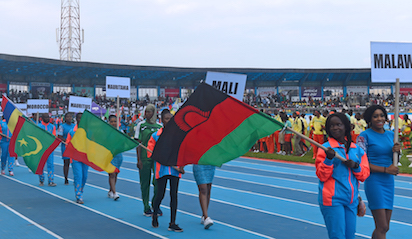 Confederation of Africa Athletics president, Kalkaba Malboum has explained why Asaba was chosen to host the 2018 African Athletics Championships.
He was speaking against the back ground of hiccups noticed during the arrivals of the delegations. He indicated that Delta State practically rescued the CAA the dilemma of choosing who to host after Lagos State developed cold feet after accepting to host in 2016.
"At the 2016 Lagos Marathon we met with the State governor who promised to host the event.
"But it became obvious they were not going to host. We invited them to Durban to take the flag but they didn't show up. We couldn't put pressure on the governor to change his mind."
"And I asked Solomon Ogba who was AFN president then what is going to happen. Then he told us Delta was ready to host and even at that we didn't want to take the championships away from Nigeria.
"We didn't have this kind of problem in previous championship. We have been to Addis Ababa, Nairobi, Marrakesh and Durban. The people there showed commitment and things went on well. We didn't envisage this problem, but it depends on the kind of problem that presents itself   and there is nothing the CAA could do," said the CAA boss.
However, he said the efforts of the Delta State government at hosting must be appreciated by all, since the government has gone out its way to make funds available.
"We are lucky to be here at Asaba 2018. We must support the championships. As the athletes go home, I ask them to learn from this experience, it will help them to cope with situations in the future."