By Alemma-Ozioruva Aliu
BENIN CITY — AS the gale of defections and threats for more continue to trail All Progressives Congress, APC, in Edo State, a chieftain of the party, Mr Charles Idahosa, has appealed for restraint from members threatening to leave, saying they should stay in the party and resolve their differences.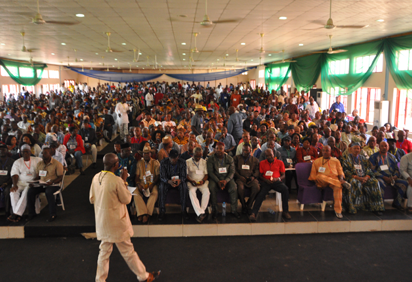 Briefing newsmen, yesterday, in Benin City, Idahosa said the party must work towards exceeding the 46 per cent President Muhamadu Buhari got in Edo State in 2015, especially now that Oshiomhole is the national chairman of the party.
He said: "Nobody should start threatening that we want to leave because we have a lot of work to do considering the fact that the President of this country, Buhari, is doing very well. Whether kings are dying or queens are mourning, Buhari is coming back as president of this country come 2019.
"We took this state from the clutches of dare-devil politicians when we were in opposition and to God be the glory I was the political adviser to Oshiomhole for eight years, it was not all smooth, we fought battles, we won two elections in this state from the opposition. How come now that we are in government, people are decamping from the ruling government to opposition? It is a big shame.
"Our son, Oshiomhole is the national chairman, what a shame will it be if he succeeds in doing all the job in 36 states of the federation and Edo State is in disarray? So, leaving the party is not the issue. You cannot leave this party for anybody because it is not their property when we voted.
"Did you see anybody's name on the ballot paper? There was no independent candidature here. Some people come to Edo State for politics for different reasons, we are home boys. All the things we are seeing are temporary and not enough to destroy the party."
"Have you seen a landlord leaving his house for tenants? When a child is born, he learns how to crawl, then walk and then run but some people want to run when they cannot even crawl and when you try that, you fall. Those who make peaceful change impossible, make their disgraceful exit possible."