By Nwafor Sunday
Lauretta Onochie, social media aide to President Muhammadu Buhari has urged Nigerians to scrutinise their candidate for the forthcoming 2019 election.
Disclosing this via her tweeter handle, Onochie opined that it is when we have men and women of honour in government that we can truly win the war against dishonesty and corruption.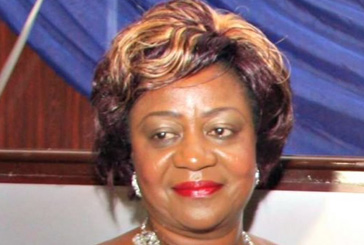 Listing what she termed 'seven core behaviours for honourable leadership', Onochie said that Buhari and Prof. Yemi Osinbajo are her candidate for Presidency. "They passed my test with flying colours", she said.
Below are the codes of honour that you can use to check your candidate, according to Onochie:
Seven core behaviours for honourable leadership
Tell the truth even when it's difficult
Treat others with dignity and respect
Keep your words and commitments
Be ethical
Act responsibly, do your duty and be accountable
Be courageous
Live your values
See her tweets below:
THE TEST FOR HONOURABLE LEADERSHIP.
CHECK THOSE WHO WANT TO REPRESENT YOU.

Are you getting ready to choose your leaders soon?
President?
Vice President?
Senator?
Member of House of Representatives?
Governor?
Deputy Governors
State Legislators?
More here:https://t.co/UFKy06Ngaw pic.twitter.com/wh16yOXtO5

— Lauretta Onochie (@Laurestar) August 27, 2018