By Abdulmumin Murtala
Seven more political office holders in Kano have resigned their positions following the resignation of the Deputy Governor, Professor Hafiz Abubakar on Sunday.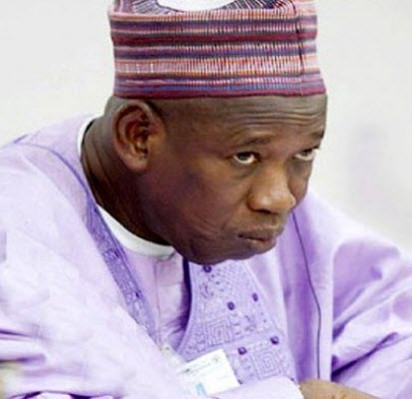 Addressing a press conference in Kano, Dr. Abdulhadi Chula who was until yesterday, a Senior Special Assistant said the seven were following the footsteps of the Deputy Governor. Earlier Governor Abdullahi Ganduje's special assistant on graveyard, Alhaji Yakubu Nagoda and two others resigned following the crisis following the crisis that erupted after Senator Rabiu Kwankwanso resigned his membership of the All Progressives Congress, APC.
"Now that the Deputy Governor has resigned we are also resigning our political appointment to join him" Dr. Chula said yesterday.
Those who announced they had resigned yesterday included Rukayya Jibrin (Senior Special Assistant on Drug Abuse), Shamsu Kura (Senior Special Assistant Public Affairs), Hafizu Alkali (Special Assistant), Idris Rabiu (Senior Special Assistant) and Qasim Usman Bichi (Special Adviser on Education).
Others are Idris Rabiu Rogo (SSA Deputy Governor), Abdulhadi Zubairu (SSA NGOs Matters) and Bakari Ado Husain (SSA).
This makes a total of 10 political office holders that have resignation in the last three days. Those who resigned earlier were Shamsu Aliyu Samanja (Senior Special Assistant on Public Affairs), Abdulhadi Zubairu Chula (Special Adviser on Non Governmental Organizations, NGO) and Alhaji Yakubu Nagoda Special Assistant to the state Governor on Graveyards.
Commenting in their current position, Dr Chula said they remained as members of the R-APC pending the final destination of the Deputy Governor. They also announced that there is going to be a mass defection announcement any time from today.
Subscribe for latest Videos