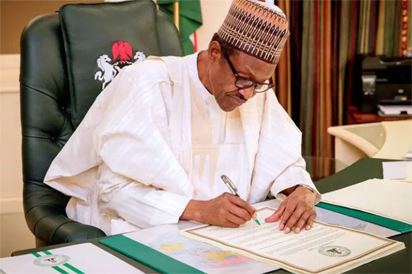 President Muhammadu Buhari on Thursday signed an Executive Order to improve his administration's fight against corruption.
President Muhammadu Buhari extends his good wishes to former Governor of Rivers State, Dr. Peter Odili, on the occasion of his 70th birthday anniversary.
President Buhari recognises the important contributions the celebrant and prominent political figure has made to the development of his immediate community, home State, the Niger Delta, the nation and humanity as a physician and third Governor of Rivers State.
As a statesman and Knight Commander of the Order of St Sylvester in the Catholic Church, the President appreciates Sir Odili's role in fostering peaceful and harmonious environment in the wider Niger Delta region through peaceful engagement and meaningful dialogue, in line with this administration's commitment to peace, stability and development in the region.
As family, friends, colleagues and well-wishers gather to celebrate Dr Odili's milestones and achievements, President Buhari prays God almighty to sustain him with continued good health and fulfillment in the coming years.