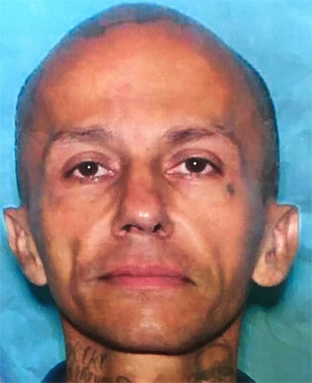 Police in the US state of Texas on Tuesday captured a man they described as a serial killer who took the lives of at least three people in seven days.
Jose Gilberto Rodriguez was arrested after a 14-minute car chase with police. A resident in a Houston suburb alerted authorities to the location of the 46-year-old's vehicle just hours after police put out a public warning that a serial killer may be on the loose.
Rodriguez was arrested without incident after the car chase ended and a pistol was recovered in his car, Harris County Sheriff Ed Gonzalez told a news conference.
"We're glad it ended without incident," Gonzalez said, adding that authorities did not yet have a motive.
"It's still early in the investigation. We'd like to figure that out."
Rodriguez is suspected of a crime spree that began July 9 with a home invasion robbery. He allegedly went on to kill at least three people and was also tied to the robbery and shooting of a Houston bus driver who was expected to survive.
He was discovered early Tuesday morning in a neighborhood he was thought to frequent, and where he allegedly targeted one of the victims.
"It was possible he was casing the neighborhood in search of his next victim," Gonzalez said.
The first victim that police have tied to Rodriguez was a 62-year-old widow who lived alone, according to US media. Pamela Johnson was found dead in her home on July 13.
In that killing and another of a 28-year-old mattress store employee the following day, Rodriguez allegedly took the victims' cars, according to reports.
A third victim was found dead Monday at another Houston-area mattress store.
AFP