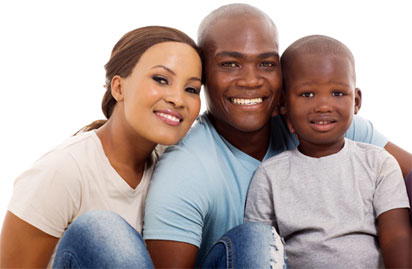 By Janet Adetu
'A picture paints a thousand words'
If you are anything like me I simply adore taking pictures, not really for display on social media but to store in my archives. There are days when you can humbly say you look good and you want to capture the moment; on your own or with friends. At times it could be the memory of the event that you want to capture. Everybody has different reasons why they take pictures. Then again you get the schools of thought who distaste anything to do with picture taking. It appears a burden when you call them; they never look into the camera while taking pictures and some will tell you for some reason they will never smile whilst taking a picture too.
It amazes me though taking pictures is an art; the memorabilia of the pictures are for a life time. You may not need these pictures at the moment but as life goes on the pictures become so handy and relevant for various reasons. When you are celebrating a landmark birthday in grand style your event will be incomplete without pictures of your growing up. As a baby, child, a youth, adolescent, adult and above, you will appreciate your journey in life through the lense of a camera.
Pictures today are used more productively, they tell a story; they describe the flow of events at occasions. They are used as marketing tools for future events and more. Whether you are taking pictures personally on your own device, professionally in a studio, among friends and family, with colleagues at work, during networking events, formal, social or casual events, there is an art to taking that perfect picture. Let me share a few Photo Etiquette Strategizes for both professional and personal times.
Portrait Photo Etiquette Strategies
Plan Ahead
When you are at a formal event or a social gathering taking pictures is an impromptu thing, it could be instigated by you or another person. So this will be highly unplanned,  you can go with the flow, and look interested at the fact that a picture is being taken. Do not frown and ruin the picture because you do not align with picture taking. It will entail good planning if you intend o take personal portraits or family pictures in a professional studio. When many family members are involved, even where they are just three or so, inform all members of the family, when, where, timing, and give them good reason why you want to take family pictures. Alleviate all negative comments or remarks that can hinder unity at this time.
Choose Wisely
Choosing the time and place during social gatherings or formal events is inevitable; the picture will be taken here and now. For professional photos I suggest go to a studio that is reputable for picture taking or one that comes highly recommended. Photographers have their varying strengths and skills sets, view their profiles online, visit their studios, look out for access and parking availabilities. Your visit will convince you as to whether you like the studio facilities, process and production or not.
Be Satisfied with the Pricing
Many studios charge by the hour which can be very strict. The average timing is from one hour but if you intend changing clothes; or you have your family with you it is better to book for a two hour session to leave room for contingences. There is also a strict policy on how many pictures your sessions will allow you, if you need more time I suggest you negotiate further costs in advance. It is very easy to take 100 pictures within an hour session, you may only be entitled to a select of 15 pictures making your choice of selected pictures harder. It is easier to purchase the photo set then carefully select or chose a better photo plan and printing.
Allocate Time
When I am at a formal or social event I like to take pictures early on in the day when obviously I look and feel fresher, because pictures are impromptu you will not always get the opportunity to touch up yourself up in readiness for that picture. At a professional studio in the same light portrait picture are best taken early in the day, especially to get the best of the photographer too. Have the right mindset, prepare consciously for the days event. Allow an extra hour or so for family members to reach the studio and get ready too. Choose a time that best fits you and all others, it is safer to ensure that 2 hours is allocated for the entire process.
Arrange for Makeup and Styling (Optional)
How you look in the picture is a big deal after all pictures are forever. When you are attending a special event make it a point of duty to look your best; for any eventualities. For your professional photo a good studio will have access to a makeup artist who can help style you for your picture. Make enquires if such service exists or not. Plan ahead and make arrangement for your own makeup artist that you are familiar with. Prepare well for your photos after all you are being charged all the way.
Bring a Change of Clothes.
For every professional shoot decide what outfits you will wear and for what purpose you will be using the photos. For formal professional shots you will need a change of two or three formal wear for your head shot and portraits. For family portraits, a change of clothes traditional and continental for best results. Ensure you blend your outfit colors too if possible for family pictures choose a color code for instance red and white or white alone for uniformity and the wow factor!
Watch out for Picture Perfect Part 2 for best portrait or family pictures in future.
Good luck!!!!!!!!!!!!!!