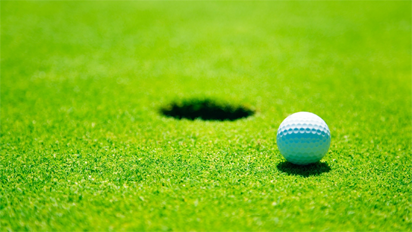 golf
golf
Dr. Emmanuel Ighodaro and Ace broadcaster, Princess Habiibah O. Oyarekhua have emerged winners of the 2018 NNPC Upstream Golf Tournament concluded at Benin Club Golf Section (BCGS), Benin City, Edo State, over the weekend.
Ighodaro, against all odds played 72 net to emerge overall best in the BCGS men's handicap 0-14 ahead of Gen. Oscar Iyare with 76 net, while Engr. Eseosa Ojomo settled for third place with 78 net. Osaze Iyare won the best gross award with 84 gross.
Princess Oyarekhua, the Vice Lady Captain was at her best again when she won the ladies category with 76 net, bringing to five the tournaments she has won this season. Nkiruka Awiaka played 77 net for second position while Folake Okorodudu beat Deborah Otabor on count-back to place third, while the latter won fourth place with 82 net each.
Similarly, BCGS Men's handicap 15-28 was won by AVM Hassan Aliyu having played 77 net, Gilbert Aghogho beat Rev. Fr. Peter Oshomah on count-back having both played 80 net each to settle for second and third place respectively.
Other winners are Engr. Stephen Ebaretonbofa with 78 net to claim the special guests trophy, while Gen. J. Bindawa and Deputy Governor Rt. Hon. Philip  Shaibu placed second and third respectively with 80 net and 87 net.
The two day tournament was packaged by Nigerian National Petroleum Corporation (NNPC) in conjunction with BCGS. Trophies and other prizes were presented by representative of NNPC GMD; Edo State Deputy Governor, Philip Shaibu; Captain of the Club, Osagie Nehikhare, and among others.