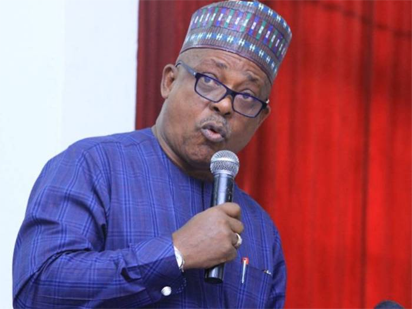 By Dirisu Yakubu
National Chairman of the Peoples Democratic Party (PDP), Prince Uche Secondus has urged the people of Ekiti to be patient with the leadership of the party following what he called "vote robbery" in Saturday's governorship election which produced Kayode Fayemi of the All Progressives Congress (APC) as winner.
Secondus reminded PDP faithful that the wheel of justice grinds slowly, adding that what members and supporters of the party need is patience.
In a statement signed by his media Adviser, Ike Abonyi, Secondus thanked Nigerians particularly those who stood by the party during the struggle for Ekiti and assured them that Justice surely will prevail.
"What I want to assure Nigerians and other lovers of democracy and rule of law is that PDP and its partners are undaunted and will not look back until this country is rescued from the hands of bad rulers"
"I want to thank in particular the new coalition for the rescue of Nigeria, the Coalition of United Political Parties (CUPP) for their support and determination to free Nigeria from the hands of APC misrule.
"The signs are there both in the spirit and physical world that God has decided to rescue Nigeria and the journey has since begun. What we need is patience and steadfastness"
He charged all in the rescue team to note that saving the nation's democracy and rescuing Nigeria is not an easy task, stressing that with determination, the party would smile.