The Plateau Commissioner for Science and Technology, Mr Dan Manjang, has condemned the attack on Gov. Simon Lalong's convoy when visited some IDPs camps on Saturday in Jos south Local Government Area.
Manjang, in a statement made available to newsmen on Sunday, described the act as not only wicked and callous but an attempt to further cause division among citizens of the state.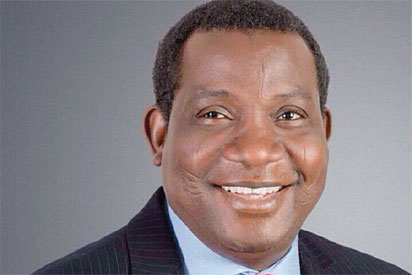 The commissioner said Lalong had the right as the governor to visit any part of the state.
He alleged that those behind the attack carried it out within the vicinity of the camp to further traumatise the IDPs.
"All Plateau residents and citizens should submit themselves to the leadership of the state as demanded by God, irrespective of religious, political or ethnic affiliations.
"What is most needed now is a unity of purpose to overcome the challenges confronting the state for the overriding good of citizens and progress of Plateau," he said.
NAN reports that the governor's convoy was attacked when he visited the camp to distribute relief materials to the IDPs.
Stones were hauled at his car and his entire entourage, including the deputy governor.
The governor, however, escaped unhurt in his bullet proof car but the windscreen of the vehicle conveying the press crew on his entourage was smashed.
Newsmen report that more than 12,000 IDPs are currently in nine camps following the recent attacks on some villages which claimed more than 200 lives
NAN