Says "It was an error in judgment"
By Adetutu Adesoji
Popular actress Toyin Abraham has owned up to her mistake and finally apologized to colleague and friend Mercy Aigbe, for calling her a fake friend and home breaker on social media.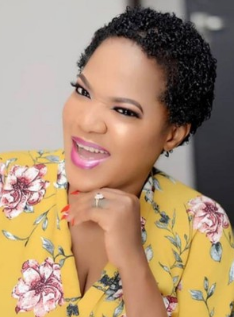 The 'Alakada' star in an Instagram post that went viral few weeks ago called the Edo actress a gossip and also accused her of having a hand in her failed marriage. However, few days later Toyin took to Instagram yet again to refute claims that she was at loggerheads with Mercy, claiming that her previous rant was a mere stunt and had no iota of truth in it.
In a swift twist of event, Toyin Abraham has reached the conclusion that she went out of line with the 'Mercy Aigbe's blip' as she called it. In a series of post on her Instagram page, recounting her blessings and appreciating her fans, the actress whose movie 'The Ghost and the Tout' recently became the highest grossing Nollywood movie of 2018, reflected on her mistake and apologized to the 'Osas' actress as they both followed each other on Instagram.
"I am a product of grace. Even in my deepest moments of "mess-up" and deepest hole of hell, God found me and gave me a second chance and aligned my path with grace. Do I mess up sometimes? Yes. Like the Mercy Aigbe's blip, it was an error in judgment on my part. I was wrong and way out of line, she wrote.
"I've since reached out to Mercy and we have sorted our differences. Today, we still had cause to communicate. I am truly sorry, it is time to focus on the goal and move on to something better than the past and the present, she added.