6 banks suffer 42% decline
By Babajide Komolafe
BANKS' income from electronic payment (e-payment) businesses fell by 11.6 percent in 2017, prompted by the improved foreign exchange supply for invisibles by the Central Bank of Nigeria (CBN) in 2017.
Financial Vanguard investigations of the electronic banking income of 12 banks in 2017 showed a significant decline to N131.26 billion in 2017 from  N148.49 billion in 2016.
The banks, however, attributed the decline to improved foreign exchange supply for invisibles from the CBN, suspension of cross border transactions on Naira debit cards and new electronic banking tariff introduced by the apex bank in 2017. They were, however, upbeat that this trend will be reversed in the 2018 financial year.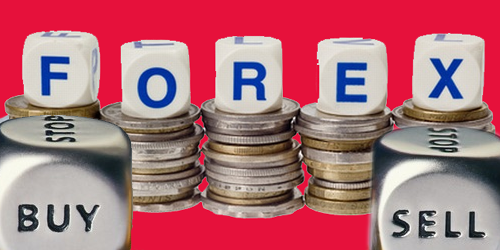 In the height of the foreign exchange scarcity in 2016, banks suspended cross border transactions on Naira debit cards. Prior to this, bank customers used their Naira debit cards for dollar transactions abroad including ATM withdrawals. The banks sourced for the dollar to settle the transactions and hence earn commission of 0.25 percent per transaction value.
The suspension of cross border transactions on Naira debit cards, however, wiped out this income in 2017. Furthermore, as part of its efforts to boost dollar supply and appreciation of the naira,  the CBN from March last year begin to supply dollars to meet demand for invisibles such as Business Travel Allowance (BTA), Personal Travel Allowance (PTA), medical and school fees.
Surviving the challenge
As a result forex end users did not have to rely on the Naira debit cards for dollar transactions when travelling out of the country. This development severely affected the electronic payment income of six of the 12 banks while the other six were able to overcome the challenge and grew their income.
The six  banks that were able to survive the challenge and grew their e-payment income in 2017 are: FBN Holdings (First Bank), GTBank, Zenith Bank, FCMB, Ecobank Transinternational (ETI) and Wema Bank.
The e-payment income of the six banks rose by 19 percent to N87.26 billion in 2017 from N72.79 billion in  2016.  Wema Bank recorded the highest growth of 26 percent, with e-payment income rising to N2.26 billion in 2017 from N1.79 billion in 2016. ETI came second with 25 percent growth to N24.2 billion in 2017 from N18.1 billion in 2016. FCMB came third with growth of 17 percent to N16 billion in 2017 from N13.7 billion in 2016. First Bank and Zenith Bank both recorded 15 percent growth in their e-payment income, which rose to N25 billion and N12.3 billion respectively in 2017 from N21.8 billion and N10.7 billion respectively in 2016. GTBank recorded the lowest growth of 12 percent to N7.5 billion in 2017 from N6.7 billion in 2016.
Declines in e-payment income
On the other hand, six banks suffered 42 percent decline in e-payment income as a result of the improved dollar supply environment. The six banks, namely Access Bank, UBA, Diamond Bank, Fidelity Bank, Union Bank and Stanbic IBTC, recorded N44 billion as e-payment income in 2017, down from N75.7 billion recorded in 2016.
Access Bank suffered the largest decline of 73 percent as e-payment income fell to N5.8 billion in 2017 from N21.3 billion in 2016. Union Bank recorded the second highest decline in e-payment income of 52 percent to N1.1 billion from N2.3 billion in 2016.
Fidelity Bank came third as e-payment income fell by 36.7 percent to N6.8 billion in 2017 from N10.7 billion in 2016. UBA recorded 32 percent decline in e-payment income which dropped to N20.9 billion in 2017 from N30.5 billion in 2016.
Diamond Bank and Stanbic IBTC recorded 14 percent decline in e-payment income during the year. From N5.7 billion recorded in 2016, Diamond Bank's epayment income dropped to N4.9 billion in 2017, while Stanbic IBTC epayment income fell to N4.5 billion in 2017 from N5.2 billion in 2016.
Banks' react
While  four of the banks explained the factors responsible for the decline expressing optimism of better performance in current operating year, Union Bank and Stanbic IBTC had no response to Financial Vanguard enquiries.
Explaining why its e-payment income fell by 73 percent in 2017, Acess Bank said: "The decline was due to the ease in forex liquidity in the system. In 2016, a lot of customers relied on settling a number of their forex obligations with their cards which led to the sharp increase in income from e-payment in 2016 relative to 2015 from N3.9 billion in 2015 to N21.3 billion in 2016. As forex situation normalized in 2017, customers reverted to settling their obligations through official forex windows which was actively supported by the CBN. Therefore, the seeming decline in commissions from e-payment channels was compensated for by forex income in 2017.
"Going into the future, the trend in e-payment income will improve over 2017, which is the normalized level, as we expect to see increase in volume of transactions on the Bank's channels through our increasing retail customer base. However, the sharp increase witnessed in 2016 may not be repeated going into the foreseeable future as the system remains buoyant in terms of forex  liquidity without customers being forced into settling obligations with their cards. Therefore, forex income will adequately compensate for this."
Head, Card Services, Transaction & E-Banking, Diamond Bank, Olatunji Adebanji, cited similar reasons for the14 percent decline in the bank's e-payment income in 2017. He said, "The decline on cards are attributed to the following reasons: Suspension of cross border transactions on our Naira denominated Debit and Credit Cards. This line basically contributes about 15 percent to 25 percent  of the fee income earned on cards in the last  three years.
"On the decline in credit card sales and portfolio balance, this is also related, in a way, to the above as 65 percent of the credit card sold in 2016 were cash backed cards used mainly for cross border transactions. The suspension resulted in a lot of attrition in 2017 and the associated fees earned on these cards were lost."
Speaking for Fidelity Bank, Gbolahan Joshua, Chief Operations and Information Officer, said: "At the peak of forex liquidity constraint in Nigeria in mid-2016, Fidelity Bank stopped the use of its Naira cards for international transactions. Before then customers could use Fidelity Naira cards to shop online and make payments outside Nigeria while the bank would source for FX to pay the supplier/shops.
 Improvement in forex liquidity
"This restriction was, however, partially removed in 2017 by allowing customers to spend a maximum of $4,000 per month using Fidelity Naira cards. Also, the new e-banking tariff introduction by the CBN in mid-2017 affected our e-banking activity income. The decline will not continue in 2018. 2018 full year will record an increase across all e-banking lines due to the increase in customers' spend limit to $4,000.
"We expect forex liquidity to improve as the economy recovers on the back of increased forex inflow from foreign investors and higher crude oil price. Hence we will likely increase the limit further and possibly remove the restrictions completely.
"Between December 2017 and March 2018, we have on-boarded over 120,000 new customers on our mobile/online banking platform increasing the count to over 1.5million mobile customers. We have also issued more cards; 50 percent    of our customers now use our cards. No doubt, the above positive story will metamorphose into increased e-banking revenue in 2018 full year and beyond."
Similarly, Abiola Rasaq, Investor Relations Officer, UBA, was optimistic that the bank will, this year, reverse the 32 percent decline in its e-payment income recorded in 2017.
He stated: "The lower e-banking income reflects the thin margin on the forex component of card business as well as modest forex liquidity in the country. However, volume growth is now steadily compensating for the lower margin and thus we expect to grow this income line in 2018.
"Our corporate solutions and broader innovative offerings are giving us a higher share of customers' wallet across major transaction banking lines, especially as our digital banking offerings are easy, convenient and simple solutions that meets customers' need.
"Besides the lower fee income from the card business, you may have observed that we grew other e-payment and transaction banking income lines. Precisely, the fund transfer and remittance income grew by 36 percent and 33 percent respectively. The trade and transaction services income also grew by 73 percent and 54 percent respectively in 2017. We are more upbeat on these income lines and other non-funded revenue in 2018."