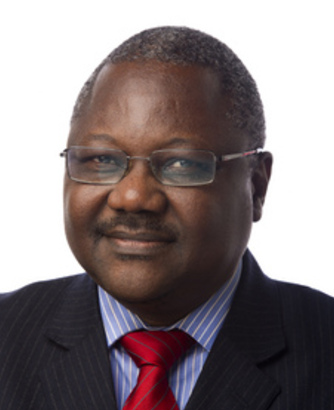 Filippe Savadogo
With the 14th  African Movie Academy Awards (AMAA) ceremony imminent, Vanguard begins a series of exclusive interviews, in which Jurors and filmmakers explore germane issues.
In this inaugural entry,  J.K. Obatala  talks to Ambassador  Filippe Savadogo, former Minister of Culture and Communication, in Burkina Faso, and an AMAA Juror.
Savadogo  was a pioneering General Manager of the famed Pan-African Film and Television Festival of  Ouagadougou  (FESPACO, by its French acronym).
 A diplomat and cultural activist, his past ambassadorships include France, Spain, Portugal and the Vatican.
He has also been an envoy, of the International Organization of Francophone States (France's "Commonwealth") to the United Nations.
How long have you been on the AMAA Jury?
I became a juror three years ago, when I returned from New York, where I was Permanent Observer for Francophone Africa, at the United Nations. But I missed two Jury sessions.
Because of the insurrection in Burkina Faso, I couldn't travel to South Africa. And Some communication problems, also prevented me from attending a second meeting.
How did the insurrection in Burkina Faso affect you?
There was a coup d'etat, one day before our flight was to leave! So, the airports were closed, before we could depart.
Is the country stable, now?
Yes. I think it is stable. After holding democratic elections, we are really doing our best to promote dialogue between differing parties.
Blaise Campaore, the deposed head of state, is the guy who assassinated Thomas Sankare, a promising young leader. Is that correct?
Waving off the question. …I want us to focus on film.
Sorry.  But I've read so much about this episode, in the history of your country. And this is my first opportunity, to discuss the subject with someone from there.
Nevertheless, we can confine the interview to film.
Burkina Faso was, at one time, a leading African nation, in the cinematic arts. What happened?
You know, I think that Burkina is going and coming, as far as its performance in cinema is concerned. And this is quite normal. You can understand it.
At AMAA 2017, for example, a lot of nominations went to Senegal and Mali. In the 1970s, Senegal, in particular, was winning awards at FESPACO. Then, it was eclipsed by other countries.
So, you cannot be "number one" every time. I think Burkina has its own history of making movies. We think the main problem, is that other nations are becoming competitive. They are producing good movies.
Wherever there is a film festival, in Africa, Burkina Faso is involved. But you can understand, that 54 African countries are now performing well at FESPACO and other events, in which we have entries.
How would you assess the film industry, in Burkina Faso?
Well, we have what's called a "Plan of Action," for film production. It is a strategy, which entails establishing a fund to push cinema. Consequently, the industry is taking off again— opening up new possibilities.
Because of the politics of cinema, you have to look carefully at how it is financed. In the last century, we have been financing movies through theaters: Using box-office revenue.          But, with the revolution in video, DVD and other media, people don't go to cinema as they used to—as you probably are aware. Now, with the Plan of Action, we have a new mechanism to generate funds for cinema.
You can see this strategy at work in Senegal, for instance, which provides $3 million a year, to push cinema. That's a lot of money for a small country, like Senegal, to invest in film. I think that kind of proactive policy can make a big difference.
So, Burkina Faso is going to use Senegal's approach?
Not exactly. Our approach is a bit different. We have developed another mechanism. It's called the "Fund For Cinema and Audiovisual Production". It's under the Minister of Culture and Communication.
We will take revenue from taxes and other sources, to support film production. The Fund has a General Manager, who will collect money and return it to filmmakers, for them to produce movies.
How many films do Burkina Faso produce, annually?
To be honest, we shoot about five long features and many documentaries. And we also co-produce, with Switzerland, Sweden and other countries…
Are there Indians and Chinese in Burkina Faso—Chinese, in particular?
No. Burkina Faso doesn't have diplomatic relations with China. It is the Republic of China, Taiwan, who has a relationship with us.
Burkina is a kind of special country, where we are not really approached a lot—since it is not a rich nation. Most of the people who come, are connected with the mining industry. We have a lot of mining companies from Canada and Australia. None from China.
But we can have commercial relations with any country.    I used to know your country as Upper Volta. How did it become "Burkina Faso"?
One year after the revolution of '83, which Captain Thomas Sankara led, they baptized the nation "Burkina Faso"—because it means more to us than "Upper Volta".
I think it was a kind of recognition of our dignity. "Burkina Faso" means "country of honest people" or "people with Integrity".
We are a small nation—only about a third the size of Nigeria. Nevertheless, Burkinabe are a very proud people!
Your foreign language is French. But what are the indigenous tongues?
I can say that our main indigenous language is Fulani. They are a very large group. You can find them from Senegal to Rwanda.
But we have Bambara, as well. Bambara is a West African language, spoken in more than 14 countries. Then there is Mossi, which is spoken in Burkina and various other countries.
Overall, we have three principle languages and 15 major ones, altogether—plus some 60 smaller, ethnic tongues. Our population is just over 20 million.
Which language group do you belong to?
I belong to the Mossi group, which has been in Burkina Faso since the 10th  century A.D. The "Stallion of Yennenga," FESPACO's symbol, is of Mossi origin.
AMAA too, awards a female statue. Why did your festival choose Yennenga, as a symbol?
Because she was a female warrior. The story—or legend—is that a king, who didn't have a male offspring, disguised his daughter and made her a warrior.
They dressed her up, like a man, to lead the army in battle. Then one day, it was discovered that she was a woman—a proud lady.
We used the Stallion of Yennenga, to commemorate her. She is also the Mother of the Mossi people.  We trace our origin to Princess Yennenga.
When everything is as you wish it to be, what would Burkina's film industry look like?
André Malraux, French Minister of Culture in 1967, used to say, "If cinema is art, it is also an industry; and we need cinema to finance cinema".
So, according to my vision, our fight, for many years, has been to turn the artform into a self-sustaining industry—which will promote the African heritage and make it known among our people, at home and abroad.
In order to do this, we need to have people, both behind and in front, of the camera, who are committed to telling African stories.
How close are you, to realizing that vision?
Well, as the African Americans used to say, we have to "keep on pushing". That's what people of African descent, everywhere, must do. And that's what I'm doing.       I retired, as General Manager of FESPACO, 20 years ago. But I continued to promote culture, through diplomacy, and to raise funds for filmmakers and the arts generally.
My firm belief, is that black people everywhere, must help Africa to rise. You have to do your best, from your own vantage point—as a journalist, filmmaker, scientist, etc. Wherever you are, and whatever you do, push Africa.
If I am on the Jury of AMAA, for example, I must ensure that our choices are Pan-African choices—because we have a vision of a continent rather than of one country.
How do you compare FESPACO and AMAA?
I don't think we can compare the two. AMAA entails annual nominations, like they do at the Hollywood Oscars, while FESPACO is a festival. It's an eight-day market, similar to the Cannes, Berlin and Venice Film Festivals. AMAA, by contrast, is a one-night event.
Is there any collaboration, between AMAA and FESPACO?
Yes. Of course. AMAA people come to FESPACO to promote their programme. I have also invited many individuals from Nigeria to FESPACO. I am a Juror, because I have faith and trust in AMAA.
Do you get many entries from Nigeria, at FESPACO?
Yes. From time to time.    We also get South African movies, Kenyan Movies, film from Ghana. FESPACO is Pan-African and the working languages are English and French.
But let me mention another important aspect of my life's work. It is, that I helped launch the Pan-African Film Festival (PAFF) in 1992, at Los Angeles, California—presently the most successful black cinematic programme, in the U.S.A.
That's very interesting.      Yes. When Ayukp Babu, now PAFF's chief executive officer (CEO), came to Burkina Faso, I met him and he said, "Look Brother, we want to create a cultural event in Los Angeles, that our people can be involved in".
This was after the Rodney King incident, in which Los Angeles policemen were filmed beating a black taxi driver—and the offenders still were acquitted.
He said there was a racial crisis in the city and he wanted to look for something that would help stabilize the black community and enhance their cultural identity.
I told him they were doing a FESPACO film festival in Versailles (near Paris) and in Venice, as well as a Pan-African Festival in Berlin. Why don't he do something similar, in Los Angeles?
"Your people can then see what is going on in Africa, and how Africa is fighting to salvage its own image," I added.
Babu agreed. So, I pressured the Government of Burkina Faso to support the launching of PAFF. I was there, at the launching, in 1992, with a member of our staff. We gave really good support—and I'm very proud, that PAFF is still going strong, two and a half decades later.
Let's talk a little bit, about you.
I was a student at Burkina's film school, in the 1970's. After that, I studied cinematography in France, with the intention of making movies. But on my return home, the Government posted me to FESPSCO, as Press and Communications officer—Public Relations.
It was then, that I made a choice: I came to realize, that you can advance cinema anywhere you are. You can make movies, you can be a script writer or you can do P.R. So, I worked arduously, in those early years, to make FESPACO happen and put it on the global map.
But you are a filmmaker?
Yes. I studied cinema. And I made one or two movies. But my ultimate fate, was to become the one who nurtured FESPACO—with Thomas Sankara.
The festival took off in 1969. That's why we can give help to other organizations, like AMAA. We have the experience.
Is AMAA benefitting from your experience?
Yes. There is much benefit—because you can share our knowledge and our possibilities. You don't have to make the same mistakes we made.  It has been agreed, for instance, that the AMAA contingent should arrive, each year, days before FESPACO opens, to interact with us and learn.
In fact, they can even establish a bureau in  Ouagadougou.
O.k.  Merci beaucoup!