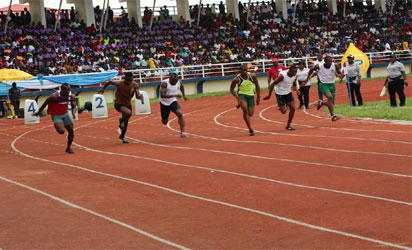 Athletics
The Local Organising Committee for the Asaba 2018 African Senior Athletics Championships have sounded a final note of warning to journalists and media practitioners yet to complete their accreditation procedure and are hoping to cover the August 1-5 event in Delta State, Nigeria.
Olukayode Thomas, Head of Media and Publicity for Asaba 2018 said on Monday that the final warning became imperative as the collation process have begun for those that have officially indicated interest; adding that the June 30 deadline set over two months ago remains sacrosanct.
"Yes, we have begun collating the applications we got and already working on making sure that journalists coming from outside Nigeria can get their visas at the point entry," he said.
"For those that are yet to complete the straightforward process of accreditation, I implore them to do so without any further hesitation because we would not extend the deadline to accommodate anybody," Thomas added.
According to Thomas, the Local Organsing Committee are working round the clock to ensure that all accredited journalists are provided with an enabling environment to make them carry out their duties out without any form of stress.
The accreditation process can be easily done by visiting http://caaasaba2018.com.ng/ media-accreditation/ to fill the form online.