By Ben Agande
Kaduna – The governor of Kaduna state, Nasir El Rufai Monday said allegations of irregularities in last Saturday's local government election will be investigated and steps will be taken to remedy them.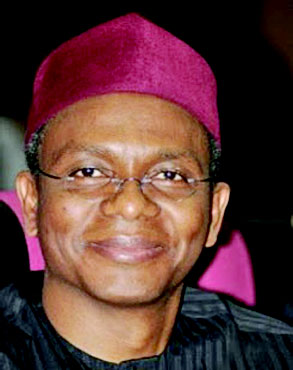 Speaking with journalists after the All Progressive Congress local government congress for Kaduna north local government, held at command guest house in Kaduna, Governor El Rufai said despite "human factor" that affected some aspects of the election, the voting machine worked "perfectly".
It would be recalled that though voting during the local government election was free and fair, some electoral officials disappeared from some polling stations without announcing the results, prompting the opposition Peoples Democratic Party PDP to accuse the El Rufai government of interfering with the process.
While acknowledging that some malfeasance were reported, Governor El Rufai promised that they would be investigated.
"We have received reports of some electoral officers leaving their position. The electronic voting machine worked very well, but the human factors are always there must be addressed. They will be investigated and we will learn from it. But what we are happy about is that the electronic voting machines worked perfectly. They also contained vital information that election riggers do not know about. We will investigate everything and we will take every step to remedy them" he said.
Governor El Rufai said that the out come of the local government election has clearly indicated that members of the All Progressive Congress remain united.
"Our Party is 100% united ahead of 2019 election. Our performance in the last local government election has shown that our party is united and one" he said.
Meanwhile, the local government of the APC in Kaduna went smoothly as all the executives of the 23 local governments were returned through affirmation.
Chairman of the APC national committee monitoring team to Kaduna state, Comrade Saleh Moddibbo said the congresses went on smoothly 8n all the local governments areas in the state